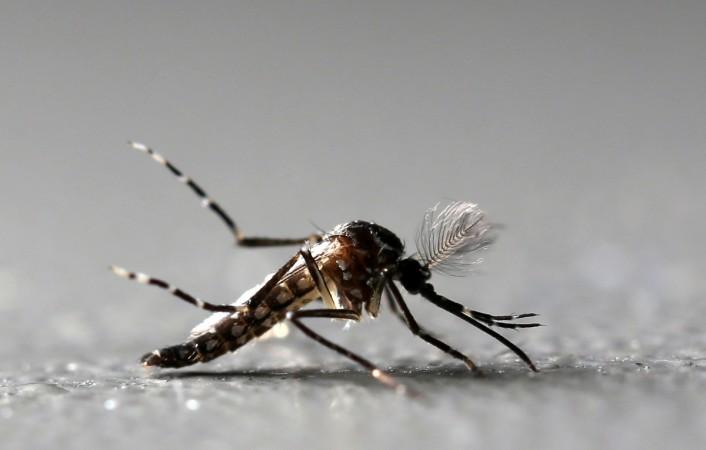 At least 10 more people have been tested positive for Zika virus in Jaipur, Rajasthan, taking the total number of such cases to 50, an official from the Union Health Ministry said on Friday.
It is India's biggest outbreak of the deadly disease so far. The Rajasthan Health department issued the figures after a review meeting chaired by Additional Chief Secretary, Medical and Health, Veenu Gupta on Friday.
The cases were mostly reported in Shastri Nagar area. Fogging and other anti-larvae activities are being carried out in the area to keep the virus from spreading.
The number of monitoring teams has been increased to 276 in the Zika virus-affected wards of Jaipur's Shastri Nagar and a special isolation ward has been activated at the Hira Bagh Training Centre to treat the patients affected by Zika virus.
Out of the 11,313 houses that the teams have already surveyed, 2,282 have tested positive for mosquito breeding. Besides this, about 39,246 containers have been checked, of which 3,567 are positive for larvae.
Preventive measures have been taken by collecting 133 blood and urine samples, including 58 pregnant females and 75 fever patients, and sent to Sawai Man Singh (SMS) Medical College to probe further.
The National Institute of Malaria Research director Dr Neena Valecha had suspected that the virus might have transmitted locally.
While the state government has been given information, education and communication (IEC) material to create awareness about the virus and its preventive strategies, Union Minister for Health and Family Welfare JP Nadda assured that everything is under control and has asked not to panic.
The Zika virus is caused by a virus transmitted by Aedes aegypti mosquitoes, which bites during the day-time. It causes skin rashes, fever, conjunctivitis, malaise or a headache, muscle and joint pain, which lasts for two to seven days.
The first outbreak in India was reported from Ahmedabad in January 2017. The same year it was detected in Krishnagiri district of Tamil Nadu in July. The ministry had earlier said that these two outbreaks were successfully controlled through intensive surveillance and vector management.