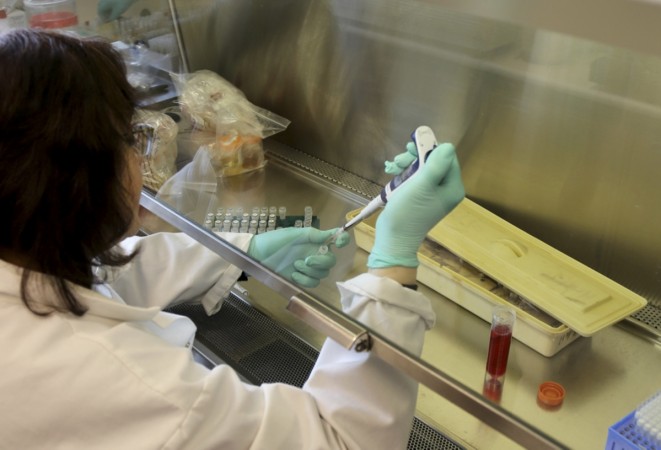 Soumya Swaminathan, the director-general of the Indian Council of Medical Research (ICMR) — a government-sponsored body for biomedical research — said Thursday Indian scientists were aware of Zika virus in the 1950s, and had even stored a vial of it.
She was speaking during the 17th International Congress on Infectious Diseases (ICID) in Hyderabad (March 2-5), where biomedical researchers, public health specialists and microbiologists from over 160 countries have gathered to discuss the challenges posed globally by infectious diseases as Zika, chikungunya, dengue and Tuberculosis, the Press Trust of India reports.
"We have that report and in fact, they (Indian scientists) even saved a vial of the virus from that time at the virology institute in Pune. Since the virus was dead, it could not be revived. Because, in those days, there were no adequate storage facilities. The scientists, even in 1951 or 52, thought about storing (the sample in) a vial," the ICMR chief said.
She said India is currently in the process of identifying any potential Zika virus cases by surveillance.
`"We are making sure we equip our laboratories to be able to test for the Zika virus. We want to find out if there is any Zika circulating. So, we are testing people who present with fever, just like dengue, but dengue-negative. We have not found any case so far, but we will continue this exercise," she said.
Swaminathan added India was also looking at the issue of developing a vaccine for the Zika virus. "The ICMR hopes to get a live virus so government labs can start working on it," she said.
The other speakers at the event highlighted the need to develop a Zika defence mechanism in countries hit by dengue and chikungunya, including India and Pakistan.
"Zika can spread very easily in areas where it was not seen before, especially if there is little host immunity in such areas. Like dengue and chikungunya, there can be a large number of cases (of Zika infection)," Lawrence C Madoff, director for the Division of Epidemiology and Immunisation at Department of Public Health at Massachusetts, was quoted by the Hindu as saying.
He said Zika is a cause of concern in India because the vector (Aedes mosquito) that spreads dengue, chikungunya and Zika is present in the country. Zika has also been found in Pakistan. "It would not be surprising if it were found in India." he said.
Union Health Minister JP Nadda reportedly said in Parliament last week India is on alert regarding Zika virus infection, and states have been asked to step up surveillance and diagnostic facilities to combat the disease.
The World Health Organisation (WHO) declared Zika a public health emergency on Feb. 1. The virus has spread to 52 countries so far, the agency said.
Brazil, the worst-affected country, has confirmed 583 cases of microcephaly — a condition in which babies are born with abnormally small heads.
The US and Brazil have undertaken joint research to study the potential links of Zika to microcephaly.