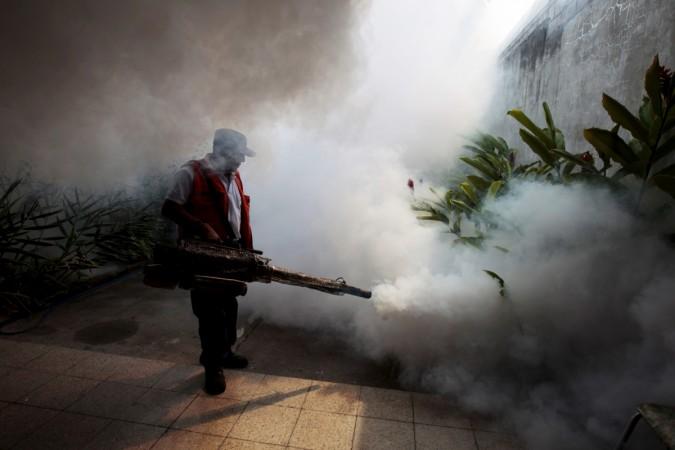 Chinese authorities have reportedly kickstarted an extensive public cleaning campaign in the country, with two more people having being diagnosed with the Zika virus, taking the total number of such cases to nine in China.
A 6-year-old and an 8-year-old recently returned to Guangzhou city of China from Zika-affected Venezuela with rashes and fever. It was later confirmed that the two had contracted the mosquito-borne disease. China has not reported active transmission of Zika virus so far, Voice of America reports.
The Chinese government is, however, taking all necessary precautionary measures to prevent the virus from spreading. The health officials ordered cleaning of public areas, where Zika virus could be potentially transmitted by Aedes mosquito.
Health experts have warned of the spread of the Zika virus, especially as the mosquito-prone areas of the country have begun getting more warm.
"We should be vigilant as the spread of the illness cannot be ruled out in some regions where the mosquito population will increase as the weather warms," Xiong Huang, National Health and Family Planning Commission(NHFPC) spokesperson, said at a press conference, Xinhua reports.
NHFPC Chairperson Lin Bin said the public cleaning campaign will focus particularly on cleaning common public areas, including bus stations, markets, residential areas, cities and border towns, IANS reports.
He said the citizens should maintain good hygiene at their homes and at offices to avoid the proliferation of the disease.
"Monitoring and analysis of infectious diseases should be increased and we must be especially vigilant in areas near borders," Li said.
China's measures to stop Zika virus came after World Health Organization Director-General, Margaret Chan warned Zika would likely worsen before the Zika affected countries could see some relief from the mosquito-borne disease, according to Reuters.
The WHO declared Zika outbreak a public health emergency on Feb. 1. Zika virus has spread to 52 countries so far, the agency said.
Brazil, the worst-affected country, has confirmed 583 cases of microcephaly -- a condition in which babies are born with abnormally small heads.
The US and Brazil have undertaken a joint research to study the potential links of Zika to microcephaly.
The fast-spreading Zika virus has alarmed the Indian government too . The Indian health ministry has issued a travel advisory, suggesting pregnant women to avoid travelling to Zika-affected areas.
The Indian government has directed all the international airports in the country to display billboards providing information to travellers on the Zika virus. Travellers returning from the affected areas have been asked to report to immigration authorities.