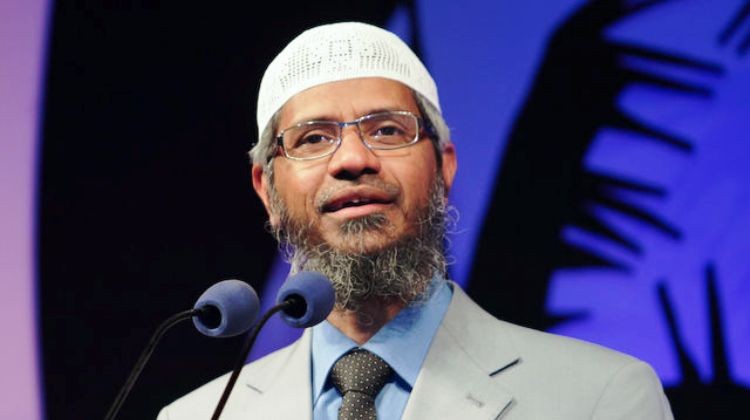 The National Investigation Agency (NIA) on Thursday filed a charge-sheet before a special court in Mumbai against Islamic preacher Zakir Naik and his aides.
Here are the charges against him
Naik has now formally been booked under terror charges and has been declared as an offender.
In Iits 58 page charge-sheet, the NIA has charged him with inciting communal hatred — essentially, hate speech.
Naik has officially been accused by the NIA of promoting enmity between different religious groups in India through his controversial public speeches and lectures, said a Hindustan Times report.
According to another report by an Englsih daily, Naik has been charged under sections 295-a (Deliberate and malicious acts, intended to outrage reli­gious feelings of any class by insulting its religion or reli­gious beliefs), 298 (uttering, words, etc., with deliberate intent to wound the religious feelings of any person) and 505-b (with intent to cause, or which is likely to cause, fear or alarm to the public, or to any section of the public whereby any person may be induced to commit an offence against the State or against the public tranquility) of the Indian Penal Code.
The 51-year-old televangelist has also been held guilty of violating sections of the Unlawful Activities (Prevention) Act.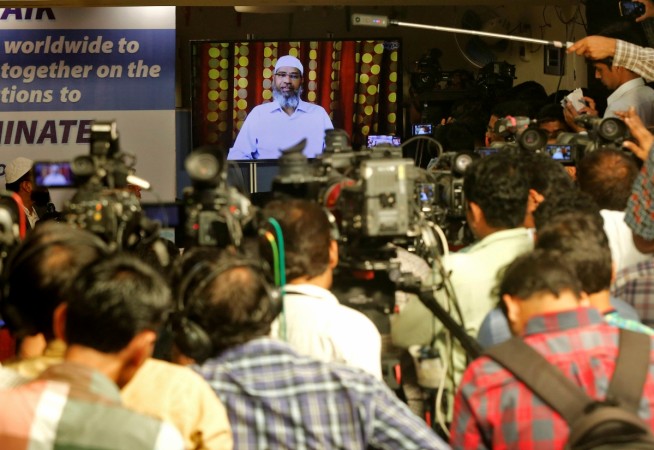 The controversial preacher had been charged with violating various sections of the Indian Penal Code on November 18, 2016. He and his organisation, the Islamic Research Foundation (IRF), were declared "unlawful" by the government.
Naik, meanwhile, has also been accused of encouraging young Muslims in India and abroad to get involved in terrorist activities.
The NIA had on July 28 declared Naik as a 'proclaimed offender.