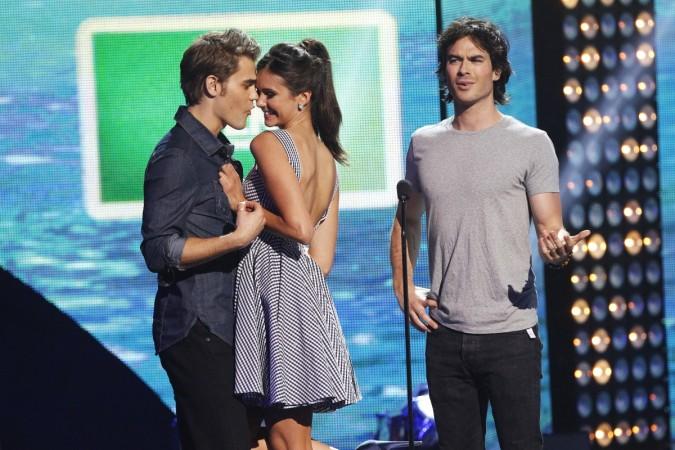 It is no secret that Shane Dawson is not a fan of the Teen Choice Awards. The YouTuber recently took to Twitter urging his fellow YouTubers to avoid promoting the awards saying it was rigged, an allegation that has been plaguing the award show for years.
"Dear Youtubers, please STOP promoting the teen choice awards. they're rigged and they just want to use ur audience for traffic. Kthanks," Dawson tweeted. "and when a youtuber wins they don't even get a surfboard haha trust me, I'm still waiting on mine. it's "in the mail" for 6 YEARS hahaha."
Dawson also seemed disgusted at the fact that the award show was using the late Christina Grimmie's name to promote the show. Quoting a tweet that urged fans to retweet to vote in memory of @TheRealGrimmie for #ChoiceMusicWebStar. #TeenChoice," Dawson wrote: "this is actually disgusting. please don't use Christina to promote your fake ass award show. delete it. They should have given her some kind of separate award. not make people vote. it's all about money and traffic."
Interestingly, Dawson isn't the only one who has alleged that the show was rigged. Back in 2014, Cameron Dallas revealed that he was notified of being a winner even before the polling was done. "It's funny how they told me I won the viner award 6 days before the voting ended and made the runners up still tweet to vote for them," Dallas wrote.
Matthew Espinosa, another Vine celebrity, added: "Basically they picked the people almost 6 days before voting was done and used all of us for promotion."
However, at the time, a post-show disclaimer revealed that the winners are not usually the ones with the highest votes. The disclaimer read: "Winners for the Teen Choice Awards are determined using the votes cast on the Site. Votes are tabulated electronically and winners are determined based on the nominees in each category with the highest number of eligible votes. Teenasaurus Rox reserves the right to choose the winner from the top four vote generators."