Calling all TV buffs! There are some fabulous shows being released in December on Netflix and some just cannot be missed. Here's what you can look forward to.
Pacific Heat
One of the hot shows that you can catch is Pacific Heat (from December 2) which will be available in the US, Canada, United Kingdom and Ireland. The series has been created by Santo Cilauro, Tom Gleisner and Rob Sitch of Working Dog Prods, Australia, and could well replace Archer.
This show is about a dysfunctional bunch of undercover cops in Australia who have to deal with everything from drug smugglers to eco-terrorists and more.
TVTonight.com.au states, "Pacific Heat is an animated comedy series based on the exploits of a dynamic unit of undercover police investigators working on the glitzy "Gold Coast" of Australia. This glamorous, sophisticated, and sun-drenched paradise masks a hot-bed of crime; everyone from drug smugglers and biker gangs to eco-terrorists and the person who invented frozen yogurt."
Trollhunters
This is a web animated series that has been created by Guillermo del Toro and you can catch Season 1 of this series on Netflix in December. It stars Anton Yelchin, Ron Perlman and Kelsey Grammer among other actor and no, it's not related to the film Trolls. This series is from Dreamwork Animation.
TVTonight.com.au says, "When ordinary teenager Jim Lake Jr. stumbles upon a mystical amulet on his way to school one morning, he inadvertently discovers an extraordinary secret civilization of mighty trolls beneath his small town of Arcadia. Strong-willed and seeking adventure but wholly unprepared for the responsibilities thrust upon him, Jim is forced to take on the exalted mantle of Trollhunter, sworn to protect the good trolls from powerful enemies bent on revenge."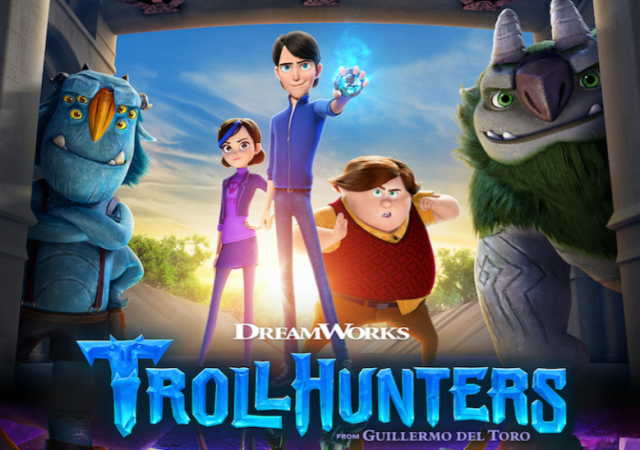 Chasing Cameron
Vine has shut down but many of its stars have headed to other derstinations. The big internet star Cameron Dalls has got himself a series on Netflix (from December 27) and it will be like a reality show. You can follow Dallas' life in Season 1 and see how he grew to be a big star today.
Fuller House
Season 2 of Fuller House is back and you'll get to see what the Tanner girls are up to this Christmas. The Tanner girls are bringing up their kids and they are all set to celebrate the holiday season with some fun and frolic. This Netflix Original Series starring Candace Cameron Bure, Jodie Sweetin, and Andrea Barber arrives on December 9.