Knowing your phone is always good, especially whenever a major software or update that arrives.
In case of iPhones, there's a major upgrade that arrives every year and this year it's time for the iOS 11.
Apple's latest iOS 11 came with the new iPhone 8 series and the star boy iPhone X.
While the renowned smartphone-maker spoke highly of its new hardware at the iPhone launch event, nothing much was demonstrated about the software, which is natural considering the company had released the software to developers during its WWDC in June.
But a majority of iPhone and iPad users are not developers and simply rely on Apple's OTA rollout, which finally took place earlier this week.
For the most part, the iOS 11 gave the much-needed superpowers to the good old iPhones and iPads.
While most users might have noticed the biggest changes like the new Control Center, AR apps and faster performance, what many failed to notice are the little things that make huge difference.
If you've downloaded and installed iOS 11 on your iPhone and iPad, these are the incredibly important features that will make your experience a whole lot better.
Storage management
With the iOS 11, you can manage storage in an efficient manner. Apple's devices now show you which apps are consuming storage, and let you offload them when not needed.
You can always reinstall the apps and pick up where you left from.
Some apps like Messages, Photos and Music are worth reviewing, as they consume very high storage that you probably don't see.
Type to Siri
How often you've been shy to use Siri in public. You no longer fear rejection from Siri as it comes with new typing option. Just go to General > Accessibility > Siri, and then turn on Type to Siri.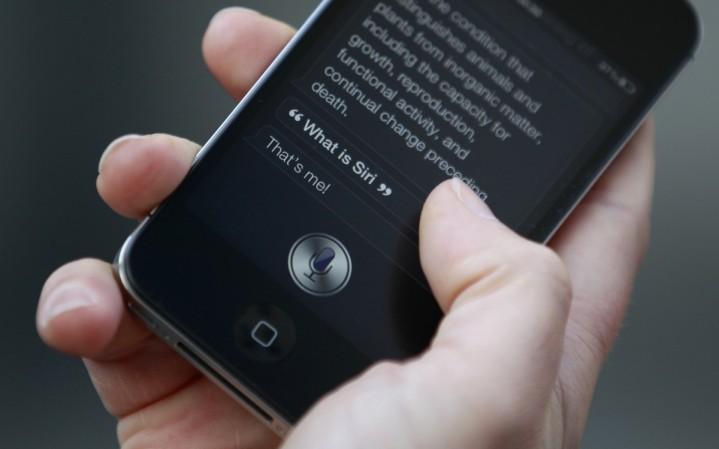 Turn off auto-brightness
Apple always wants the best for its users. With the iOS 11, it seemed like the auto-brightness mode was turned on by default. As useful as it is, sometimes you'd want to manually control it.
Even though it may seem like there's no way to turn off auto-brightness, digging a little deeper will give you what you're looking for.
Here's the path: General > Accessibility > Display Accommodations > Auto-Brightness.
Live photo editing
Live photos are incredible. If you haven't used it yet, start and you'll agree with us.
With the iOS 11, Live Photos become further appealing. Using edit and trim, you can choose parts of videos and make a looping and bouncing Live Photo out of it.
But what really struck us was the ability to create long-exposure shots with the same editing feature.
Record screen
A lot of phones, including Android smartphones, do not have this feature, but there are plenty of apps to allow users to record screen.
This is helpful in making demos of using some features or creating tutorials or even show-off your gaming capabilities to the world.
Apple has integrated this feature with iOS 11, and all you need to do is go to Settings > Control Center > Customize Controls then tap the green plus button next to Screen Recording.
Drag and drop
Drag and drop is the most common function in phones and PCs, but iPhones and iPads have been resistant to include this feature.
But iOS 11 allows drag and drop of words, images, apps and documents at last.
Using it is pretty easy – tap and hold, wait for it to jiggle and start dragging and dropping.
Safety while driving
The iOS 11 will finally help you kick the habit of using the phones, at least iPhones, while driving.
There's a Do Not Disturb while driving mode, which mutes all the notifications when the iPhone senses you are behind the wheel.
Dark mode
This is not exactly a theme, but a smarter invert colour option, which is much useful than the standard invert colour mode.
It can be useful while using the iPhone in dark areas, such as cinema halls, without disturbing others.
To activate this, go to Settings > General > Accessibility > Display Accommodations > Invert Colors, and toggle on Smart Invert.
FaceTime
Are in a long distance relationship or away from family? If FaceTime is the only way to stay connected, you can now preserve some memories straight from FaceTime to your gallery.
It's not a regular screenshot as Apple wants you to take better photos of your loved ones with Live Photos.
You can activate this from Settings > FaceTime > and enable FaceTime Live Photos.