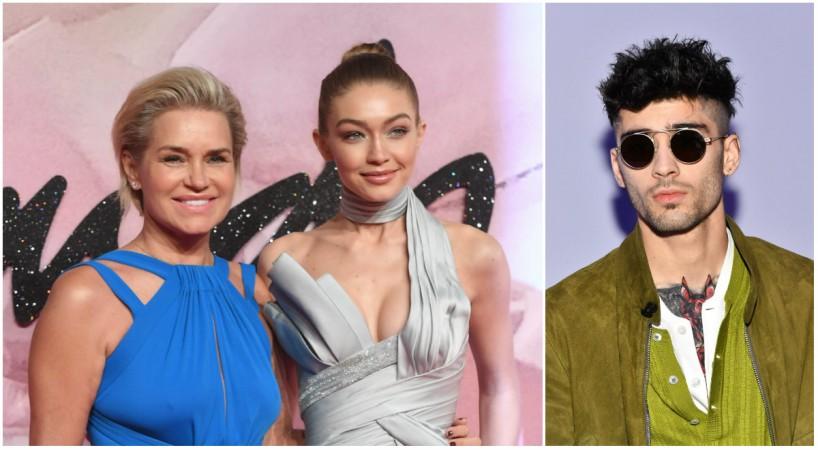 While the news of Zayn Malik and Gigi Hadid's split has broken many hearts, the 22-year-old model's mom Yolanda Hadid has shared a very cryptic message on Instagram, Wednesday, March 14.
Taking to Twitter, Gigi Hadid and Zayn Malik both shared statements announcing their split after being in a relationship for more than two years. This certainly has sent their fans into a meltdown.
Following that, Gigi's mom Yolanda Hadid took to Instagram to share a message, saying, "The only way that we can live, is if we grow. The only way that we can grow is if we change. The only way that we can change is if we learn. The only way we can learn is if we are exposed. And the only way that we can become exposed is if we throw ourselves out into the open."
What does it mean? Is it a subtle dig towards Zayn Malik?
One user commented, "But sometimes, focusing on only being famous or popular or growing makes you become lack of love. @zayn Be who you are.. We still love you even Hadids don't."
Not only Yolanda, Gigi's younger sister Bella even shared a very quizzical message as well. She wrote on Instagram, "I'll be Right here."
Fans did not take a moment to think that it was a sly dig at Zayn Malik as the there is a similar line in Zayn's hit number Dusk Till Dawn.
"Baby, I'm right here / I'll hold you when things go wrong / I'll be with you from dusk till dawn / Baby, I'm right here, " the lyrics read.
Announcing their breakup on social media, Zayn and Gigi penned down their own breakup statements. Gigi tweeted, "I'm forever grateful for the love, time, and life lessons that Z and I shared."
Meanwhile, Zayn has unfollowed both Gigi and Yolanda Hadid on Instagram while he wrote on Twitter, "Gigi and I had an incredibly meaningful, loving and fun relationship and I have a huge amount of respect and adoration for Gigi as a woman and a friend. She has such an incredible soul. I'm grateful to all of our fans for respecting this difficult decision and our privacy at this time, we wish this news could have come from us first. We love you all."
Gigi and Zayn began dating in November 2015.