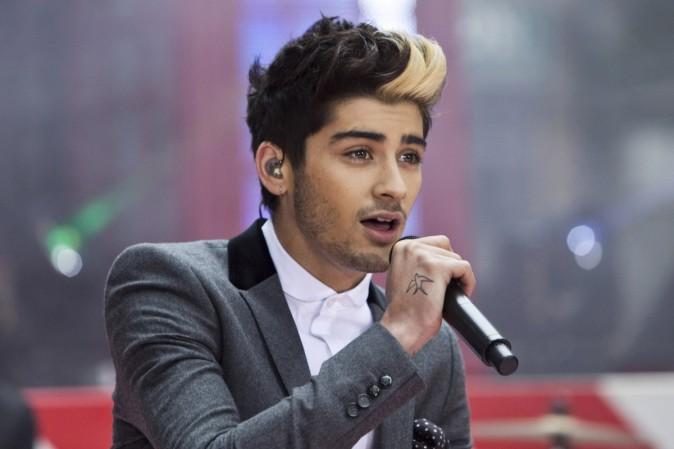 British sensation and teen heartthrob Zayn Malik has posted a video on his Instagram account of him singing Kailash Kher's Teri Deewani and it is enough to set your heart racing. The former One Direction star had previously confessed his love for India and Shah Rukh Khan, while also disclosing that he has sung for a Bollywood movie.
In the Instagram post, Zayn is seen singing Teri Deewani by possibly reading the lyrics. He mumbles some of the words as he is not too fluent in Hindi, focusing more on the tune and rhythm of the song. His effort to connect with his Indian fans is commendable and has won many hearts on social media.
Fans are hopeful that Zayn would do more work in Bollywood and Indian music after seeing his enthusiasm to learn the Kailash Kher song.
Recently, Zayn revealed in an Elle India interview that he has sung for a Hindi film. He added that the music director was AR Rahman.
"It's one of the first songs I've sung in full Hindi, so it's going to be cool to see what the response to that is," Zayn told Elle India.
He also shared his awe for Indian superstar Shah Rukh Khan, saying that he had assumed SRK would be arrogant before meeting him. However, the British popstar's opinion about SRk was completely changed after he met him and realized how humble he is.
Zayn added that SRK's Devdas is his favorite Hindi movie and he has also made his girlfriend, supermodel Gigi Hadid, watch the film with him.
The singer is reportedly working on a number next which has Urdu and qawwali influence in it. Malik has also shown interest in bhangra, a regional form of music in India.
With all these development, let's hope that Zayn Malik releases a full-fledged album in Hindi soon.