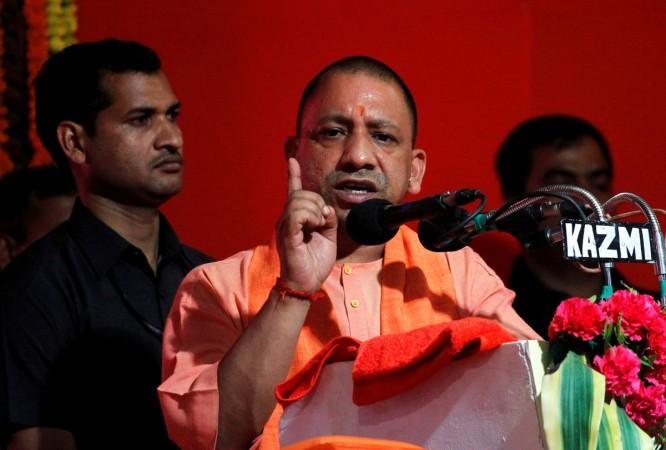 Amid facing flak for campaigning in Karnataka while his state reported nearly 75 deaths due to a high-intensity thunderstorm, Uttar Pradesh chief minister Yogi Adityanath rushed to visit the storm-hit areas on Saturday, May 5.
Adityanath cut-short his trip from the poll-bound state and reached Agra late Friday and started his tour on the very next morning. After conducting an aerial survey of several affected villages, Adityanath visited 21 injured patients at SN Medical College in Agra and also met affected families in Fatehabad and Kheragarh tehsils, Hindu reported.
Many local BJP MPs and MLAs accompanied Adityanath during his visit to villages.
"I have directed district officials and public representatives of my party to initiate relief work at places that have suffered damage due to the storm. Many have been provided relief. We can understand your grief," Adityanath assured villagers, as quoted by Hindustan Times.
"Over 8,000 electricity poles have fallen. Measures are being taken to restore power supply at the earliest. Besides this, we will provide pucca houses to those rendered homeless, and suspend recovery of revenue and electricity dues in affected areas. The loss of crops, cattle and other belongings are being assessed. You will be duly compensated," he added.
The CM asserted that his government has provided aid to 98 percent of the affected families in his state with 24 hours. Adityanath has also asked authorities to suspend the recovery of revenue and electricity dues from the affected families in rural areas, reports The Hindu.
Adityanath's decision to be in Karnataka at the time of calamity received flak from opposition parties. Samajwadi Party president Akhilesh Yadav took a jibe at the chief minister and asked whether his priorities lie with Uttar Pradesh or Karnataka.
"People have elected him for dealing with the problems of U.P., not to do politics in Karnataka. If he does not come back even under such conditions, it is better he establishes a mutt in Karnataka and stays put there," Yadav was quoted as saying by Hindu.
In retaliation, Aditynath took potshots at Yadav and claimed he added "salt to the injuries of victims" by playing politics over a tragedy.
सरकार पीड़ितों के साथ है तथा उन्हें हर सम्भव मदद दिलायी जायेगी। किसी भी पीड़ित को मुआवजा पाने के लिए भटकना नहीं पड़ेगा। pic.twitter.com/Ve1bTCzhiR

— Yogi Adityanath (@myogiadityanath) May 5, 2018
CM को कर्नाटक का चुनाव प्रचार छोड़कर तुरंत यूपी वापस आना चाहिए था. जनता ने उन्हें अपने प्रदेश की समस्याओं के समाधान के लिए चुना है, नाकि कर्नाटक की राजनीति के लिए. इन हालातों में भी अगर वो वापस नहीं आते हैं, तो फिर वो हमेशा के लिए अपना मठ वहीं बना लें. @CMOfficeUP

— Akhilesh Yadav (@yadavakhilesh) May 3, 2018