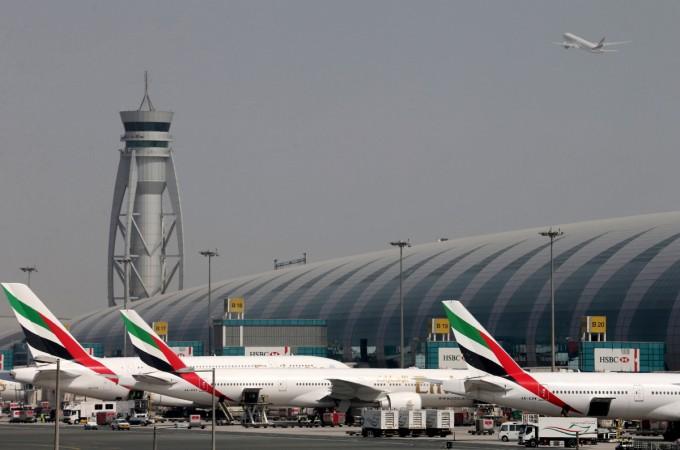 The United Arab Emirates (UAE) has denied reports that the Iranian-aligned Houthis in Yemen had attacked Dubai International Airport with a drone and said operations were unaffected.
Reports claim that the Abu Dhabi airport did tweet on August 23 about an incident with a supply vehicle, but it's unclear whether it was referring to the Houthi claim.
According to Reuters, the UAE General Civil Aviation Authority "has denied Houthi media claims on the Dubai International Airport, affirming that the UAE air traffic operates business as usual."
The Kayhan newspaper, close to Khamenei in a big headline is threatening Arab Gulf states: " Spokesman of Ansarullah[Houthis] addressing the international companies: the missiles are on the way, evacuate Dubai, Abu Dhabi, and Riyadh." pic.twitter.com/WyNbbqFb6E

— Rahim HAMID (@samireza42) July 26, 2018
Houthi-run media said earlier that a Sammad-3 drone had targetted the facility but did not provide any evidence and there were no reports of damage or casualties. The Houthi claim was made via the Al Masirah TV station, which is run by the Yemeni rebel group.
Iran's Kayhan newspaper, which is pro-government and considered to be the country's most conservative daily, had also published a front-page article on August 23 warning that Houthi "missiles are on the way, evacuate Dubai, Abu Dhabi and Riyadh".
The UAE, Saudi Arabia and their allies, in a pro-government regional coalition, launched a major offensive last month to retake Yemen's Hodeida port. Nearly three-quarters of Yemen's imports flow through this port. Aid groups operating in Yemen have warned of catastrophic consequences if violence escalates around the port area. Given the situation, pro-government forces have paused their offensive on Hodeida port in a bid to give peace efforts a chance.
Nearly 10,000 people have died since the outbreak of war in Yemen in March 2015 when the Saudi-led coalition joined the government's fight against the Houthis. The conflict has pushed Yemen, the most impoverished country in the Arab world, to the brink of famine.
(With inputs from Reuters)