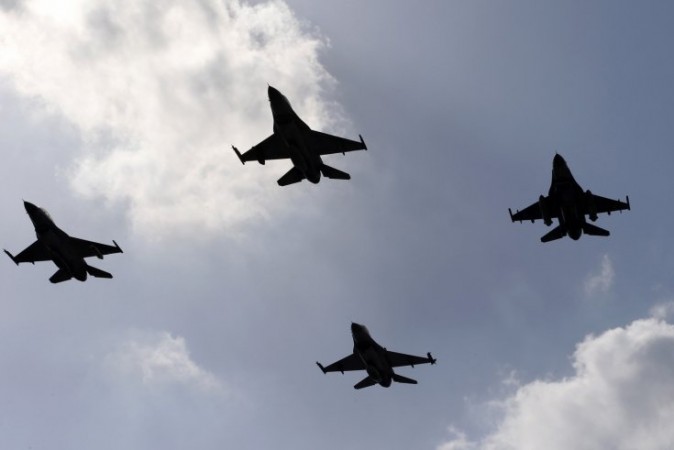 At least 66 people were killed and several were injured in Yemen amid fresh violent clashes between pro-government forces and rebels within a span of 24 hours, security sources told AFP on Monday.
The toll rose as the pro-government forces pushed to oust rebels from an important stretch of coastline in the region. The Yemen Civil War began in 2015 between two factions which claimed that they constituted the Yemeni government - the Houthi forces in Sana'a allied with the former president Ali Abdullah Saleh's forces and the government of Abdrabbuh Mansur Hadi in Aden.
Isis claims responsibility for suicide attack in Yemen which killed 49 soldiers
Reports state that Sunday's air strikes, led by a Saudi-led coalition, killed at least 52 fighters of the Shiite Huthi rebels and allied troops loyal to Ali Abdullah Saleh. The attack took place near the strategic Bab al-Mandab strait. Fourteen members of the pro-government forces were also killed in the fighting.
An offensive was launched on January 7 by forces loyal to President Abdrabbuh Mansur Hadi to recapture the Dhubab district overlooking the Bab al-Mandab, which is an important maritime route connecting the Indian Ocean and the Red Sea. Military sources told AFP that coalition warplanes and Apache attack helicopters have been attacking rebels in support of pro-Hadi forces advancing towards the Red Sea city of Mokha. The offensive considerably slowed on Monday due to explosive mines laid out by rebels.
Reports state that the rebels took their dead and wounded to a military hospital in Hodeida. The hospital on Sunday received 14 dead fighters and 38 more on Monday. There are currently 55 wounded rebels being treated at the medical facility.
According to the medics in the southern port city of Aden, at least 14 soldiers were killed from the pro-government side and 22 more were wounded.
The United Nations (UN) has been attempting to restore peace in the region by brokering a ceasefire and truce deal. UN peace envoy Ismail Ould Cheikh Ahmed on Sunday arrived in the capital Sana'a for talks and plans to push for a deal which would lead to a political transition in Yemen.
The World Health Organisation has said that 7,400 people have been killed ever since the war began in the region.