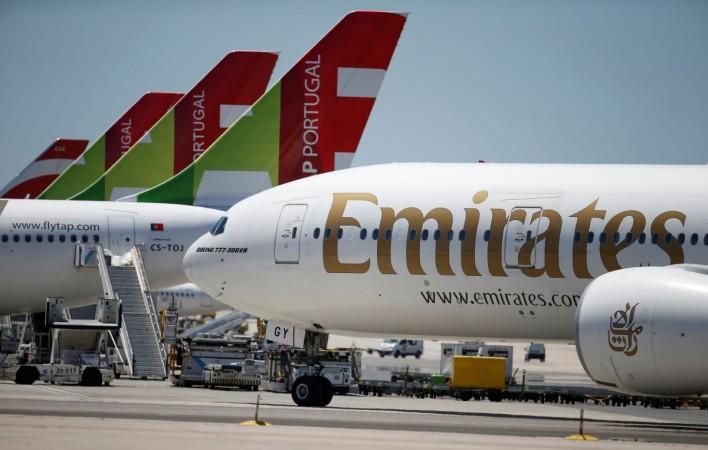 A British woman was arrested for drinking a single glass of wine during an Emirates flight from London to Dubai.
Ellie Holman, 44, a dentist from Sevenoaks, Kent was served a glass of wine along with dinner while she was travelling with her 4-year-old daughter. After her arrival, the immigration officials had told Holman that her visa had expired and that she will have to go back to London immediately.
Holman asked the immigration officials if she could apply for a visa at the airport but the officials denied her request. Following this, she was asked if she had consumed alcohol.
When Holman said that the air-hostess had served her a glass of wine, the airport officials confiscated her passport and arrested her and daughter, Bibi. The officials claimed that drinking in public is illegal in the United Arab Emirates.
The British mother was taken to a nearby police station to get a blood test done to know the alcohol content in her body. The results showed 0.04% of alcohol which is lower than the UK drink-and-drive limit. After this, the mother-daughter duo were kept in a holding cell in the airport.
The mother-of-three said, "My little girl had to go to the toilet on the cell floor. I have never heard her cry in the same way as she did in that cell".
Meanwhile, Gary, Holman's husband, had become worried as he did not hear from her after the flight landed in Dubai. After getting to know that they had been detained, he immediately went to the authorities to bail them out.
Gary and his daughter Bibi were allowed to go back to the UK. Holman had been asked to stay in Dubai for at least a year until the case gets resolved. She is currently staying in Dubai with a few friends.
"My passport remains confiscated until the case is settled, which I have been told will take at least a year," Dr Holman told Daily Mail.