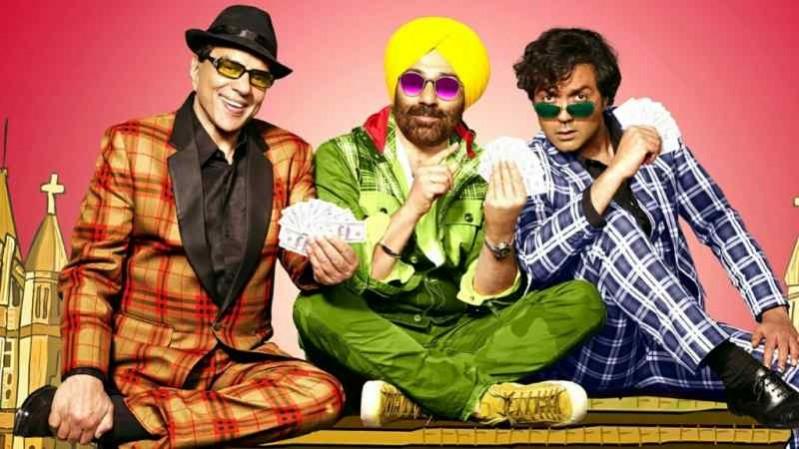 Yamla Pagla Deewana Phir Se (YPDPS) producers have postponed its release date to avoid a clash with Akshay Kumar's Gold and John Abraham's Satyameva Jayate. It is now out of the Independence Day race.
Yamla Pagla Deewana Phir Se is an action comedy film and it is the third installment of Yamla Pagla Deewana film series starring Dharmendra, Sunny Deol and Bobby Deol. The makers recently annouced that it would be released in the theatres on 15 August.
But now, the makers have postponed the release of Yamla Pagla Deewana Phir Se August 31. Critic and trade analyst Taran Adarsh tweeted, "#BreakingNews: #YamlaPaglaDeewanaPhirSe, which was scheduled for release on 15 Aug 2018, will now release on 31 Aug 2018... It's #Gold versus #SatyamevaJayate on 15 Aug 2018 now... #IndependenceDay2018".
The makers of Gold and Satyameva Jayate reportedly locked August 15 as their release date. But the producers of Yamla Pagla Deewana Phir Se faced a lot of criticism when they chose the same date for its release. Many thought all the three movies would face unavailability of enough number of screens. They would also eat away each other's share and end up incurring losses to their distributors.
Rohit Jaiswal, an observer of Bollywood, tweeted on June 13, "Its Completely idiotic decision by Distribution department to bring #YamlaPaglaDeewanaPhirSe on 15th August... When #Gold & #SatyamevJayate already scheduled for that date... Film will suffer alot due to No such massive backup of PEN... AA films & T-series will take 80+% Scrns.."
Now, the people in the industry are happy and welcomed the decision of the makers of Yamla Pagla Deewana Phir Se. Rohit Jaiswal tweeted today, "I welcome #YamlaPaglaDeewanaPhirSe distributors decision.... of shifting their film, They finally listened to many of us 15th Aug was suicidal for the film.. Now Film releasing on 31st Aug..."