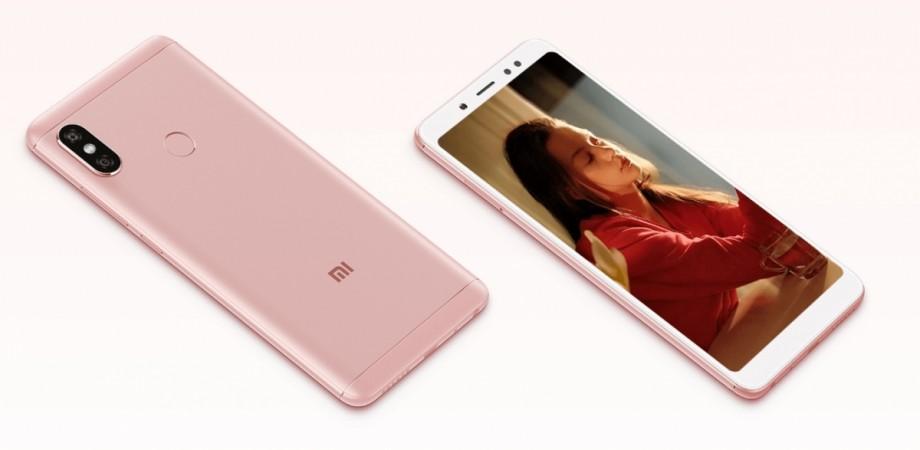 Xiaomi had a great start this year with prominent launches such as the Redmi Note 5 series and Mi 6X, and a new market report adds another feather to the fast-growing company's hat.
The smartphone industry has proven to be critical for companies' growth and Xiaomi is outpacing major giants in terms of smartphone shipments in the world's largest smartphone market, China. According to the latest report by market analyst firm Canalys, Xiaomi's smartphone shipments in the first quarter of 2018 recorded 37 percent year-on-year growth to 12 million units.
Xiaomi is the only company to register such growth, even at a time when the country suffered its biggest ever decline since 2013. The company even overtook Apple to secure the fourth position in the market. The total smartphone shipments in China slipped more than 21 percent to 91 million units during Q1 2018.
Of the top 10 smartphone vendors in China, eight of them were hit by the market slump. Brands like Samsung, Gionee and Meizu took a major hit by losing half of their market share from a year ago. Gionee took the worst hit, with its shipments declined by about 70 percent to 1.6 million during the quarter.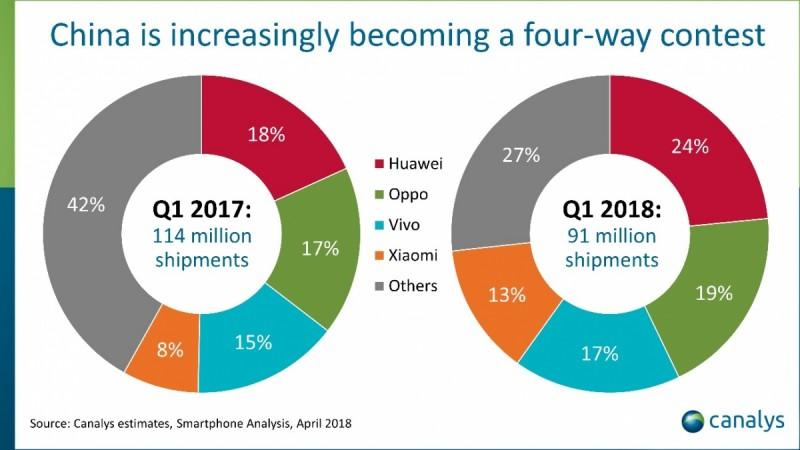 "The level of competition has forced every vendor to imitate the others' product portfolios and go-to-market strategies. But the costs of marketing and channel management in a country as big as China are huge, and only vendors that have reached a certain size can cope. While Huawei, Oppo, Vivo and Xiaomi must contend with a shrinking Chinese market, they can take comfort from the fact that it will continue to consolidate, and that their size will help them last longer than other smaller players," Canalys Research Analyst Mo Jia said in a statement.
Besides Xiaomi, Huawei along with its sub-brand Honor recorded nominal growth of 2 percent but maintained its dominance in the Chinese smartphone market. The company accounted for 24 percent of the total smartphone shipments during Q1 2018.
Following Huawei's lead, China's OPPO and Vivo brands secured the second and third position, respectively. Even though both companies lost a significant market share, they managed to ship 18 million and 15 million units, respectively.
"The inventory issues that Oppo and Vivo suffered in Q4 and Q1 are now behind them," Jia noted. Could this mean the coming quarters are going to shine their light on these competitive smartphone brands? It's only a matter of time before we find out.