Xiaomi Redmi 5A can be pre-ordered from Mi.com
Xiaomi Redmi 5A is priced at Rs 5,999, making it a solid budget smartphone in India
Xiaomi Redmi 5A is currently out of stock on Flipkart
Xiaomi smartphones tend to get a lot of attention, which is not surprising based on the feature-rich configuration at affordable prices. Some of the phones, despite being several months old, continue to generate high demand, and in this case, it is the Redmi 5A aka 'Desh ka Smartphone.'
Launched in November last year, Xiaomi Redmi 5A is one of the most affordable smartphones one can buy in India even today. At Rs 5,999, the Redmi 5A makes a compelling argument against its rivals in the same price range. But the handset's availability has made it difficult for consumers to purchase the Redmi 5A instantly.
Xiaomi Redmi 5A was last available during Flipkart's Big Shopping Days sale, but it currently remains out of stock. If you missed your chance to purchase the affordable "Desh ka Smartphone," you'll be glad to know there's another opportunity waiting to be seized.
Xiaomi Redmi 5A is exclusively sold via Flipkart, but the maker also sells the phone from its official online store Mi.com from time to time. If you were planning to buy the Redmi 5A, head over to mi.com right away.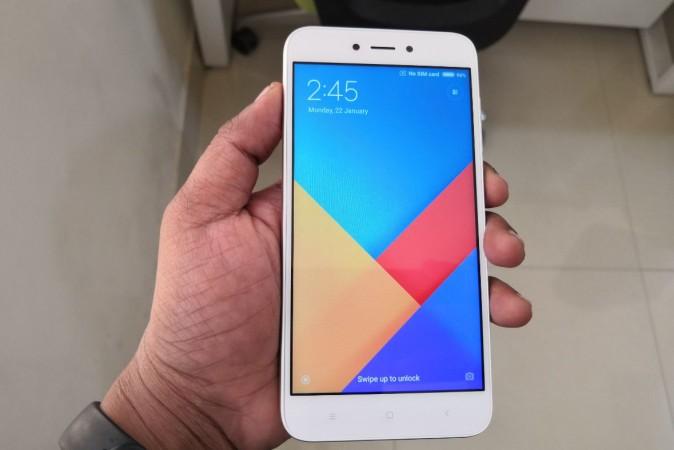 Xiaomi has put the Redmi 5A up for pre-orders on its official online store. The company's pre-order system requires interested buyers to place the order and make the full payment in advance. Xiaomi will then ship the pre-ordered Redmi 5A within 5 days.
Given the demand for the Redmi 5A, Xiaomi's pre-order system makes sense for buyers who want to avoid the rush of an online flash sale. Buyers can place their order the normal way, but the only setback is that there won't be cash on delivery with pre-orders.
Xiaomi is giving buyers the freedom to cancel their orders any time before the product is shipped. After cancelling the order, it will take 7-10 days to process the refund. But if you really want to purchase the Redmi 5A in India, pre-ordering it from mi.com is the best option you have got.
To refresh your memory, here's why Redmi 5A is one of the most popular budget phones in India right now. The handset even played a key role in helping Xiaomi beat global leader Samsung in the first quarter of 2018.
Xiaomi Redmi 5A comes with a 5-inch HD display, a 13MP rear-facing camera with PDAF, f/2.2 aperture and an LED flash, and a 5MP front-facing snapper with f/2.0 aperture. Under the hood, the handset is powered by a Snapdragon 425 chipset, 2GB/3GB RAM, 16GB/32GB expandable storage and a 3,000mAh battery.
Xiaomi Redmi 5A runs Android 7.1 Nougat-based MIUI 9 out-of-the-box, supports dual SIM cards, 4G VoLTE, and has a 3.5mm headphone jack. The handset comes in gold, rose gold, dark grey and light blue colours.