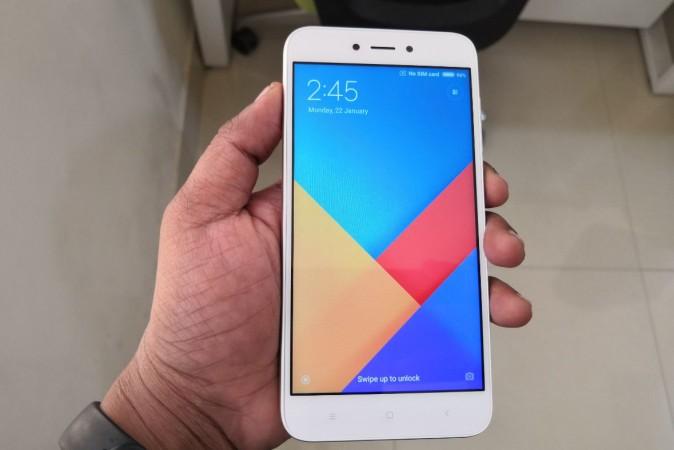 Street-smart Xiaomi has been the undisputed leader of the budget segment since its debut in India in late 2013, simply because it offers feature-rich Redmi phones at dirt-cheap prices, which no other rival has been able to match in terms of the price-to-specs ratio to date.
The Xiaomi Redmi 4A series set a benchmark for the entry-level category in 2017 with its long-lasting battery and build quality. However its successor, the Redmi 5A, is a different phone: The device's battery capacity has been reduced, but that has been compensated with a better camera. Will Xiaomi Redmi 5A be able to live up to the benchmark set by its predecessor? Let's find out.
Design, build quality and display
As said before, the Redmi 4A had set the gold standard for build quality and design in the budget category. Now, its successor has taken it further with a new visually-appealing curvaceous exterior. The feel, I got from holding the phone is pretty solid and premium.
It is quite sturdy and we believe the Redmi 5A — if it falls — will be able to survive and maintain its structural integrity and protect the internal hardware. However, we are not sure whether the display will survive the fall. We recommend a tempered glass cover on the front-panel for all branded phones.
However, there is one tiny design flaw. The Redmi 5A features speaker on the rear at the bottom, and when the music is playing on the phone placed flat on its back on the table, the audio gets muffled. Hopefully, this will be rectified in future Redmi series phones.
As far as the display is concerned, the Redmi 5A sports a 5.0-inch HD (1280x720p) screen with 194 ppi (pixels per inch) display density, and offers a decent viewing experience while playing high-resolution videos. The screen content visibility is quite good when the phone is taken outdoors.
Performance
We were little disappointed here, given the fact that Xiaomi had not used the upgraded Snapdragon 435 series processor, sticking instead to the 1.4GHz Qualcomm Snapdragon 425 quad-core processor, 2GB RAM and 16GB storage (expandable up to 128GB) configuration, same as the Redmi 4A series.
Having said that, the new Redmi 5A for its price (starting at Rs 4,999) is still the best in the budget category. It does the basic job of quick app loading, switching between multiple apps and making the best use of the latest MIUI 9 software, including longer battery life.
In addition to the usual Nougat features, Xiaomi MIUI9 offers in-house-developed personalised options including Universal search (a powerful search engine that can differentiate your image by typing in keywords, including your conversations), Smart assistance (to locate the anything from apps to information), and just two steps for all vital information. Just copy and paste the keyword and get the information on that topic.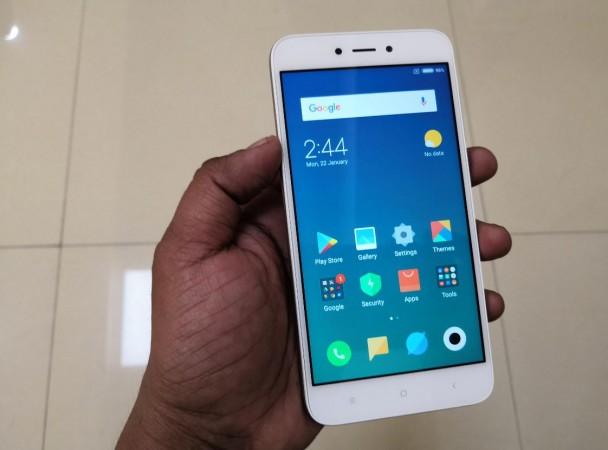 The new MIUI 9 also comes with a New Gallery app having image editing tools, filters and photo collage abilities; a separate Mi Drop cloud storage app; Do Not Disturb mode; App vault to secure all most-used applications in one folder; split screen (compatible with select applications only); new widget options; Home screen editing options and more.
As said before, the MIUI 9 makes the Redmi 5A work smoothly without any lag using dynamic resource allocation based on apps' priority levels. This also make the apps load faster than before.
Also read: Xiaomi Redmi 4A review
Xiaomi India, which has a dedicated R&D facility in Bengaluru, has created tailor-made features to improve user-experience for local users in the MIUI 9 Global ROM, including Hindu festival cards, Panchang calendar and stickers.
Camera
Xiaomi's new phone houses a 13MP main shooter with f/2.2 aperture, PDAF (Phase Detection Auto Focus) and LED flash support. On the front, the Redmi 5A features a 5MP snapper with f/2.0 aperture, and Pro and Smart Beautify applications.
We tested the Redmi 5A in various light conditions and it performed well in bright light conditions with faster focus speed, but as the light begins to fade in the evening, it tends to lose speed. But the good thing is that it takes a decent image in dark conditions for this price.
The Redmi 5A doesn't disappoint much in the sunny conditions. We are mighty impressed with the quality of the macro shots. [Check images below]
As far as the front camera is concerned, the selfie picture quality is good enough for a phone under Rs 5,000.
Battery
Though the Redmi 5A comes with a 3,000mAh battery — 120mAh less than the Redmi 4A — it offers the same one-day battery life, if not better, thanks to MIUI 9.
During our tests, the Redmi 5A easily lasted a day on mixed usage, which included video/audio calls on WhatsApp (20-30 minutes maximum; both included), web browsing — mainly news on Google Cards feature, social media updates (Facebook and Twitter) and a few minutes of YouTube videos and games. If used conservatively, the Redmi 5A battery can last an additional half a day.
Final thoughts
Overall, the new Redmi 5A is a cost-effective smartphone that offers more value-added features for its price than any other rival brands. The build quality and camera of Xiaomi's new phone sets a benchmark for the sub-Rs 7,000 price-range.
If you are planning to migrate from a feature-phone to a touch-screen mobile, we recommend the Redmi 5A. It is also a great option for a secondary phone for professionals who want to keep personal and work contacts on different phones.
Pros:
Visually appealing design language and compact, which is good for one-hand usage
Excellent camera for its price
Daylong battery life
Good build quality
Cons:
Should have had a 4,000mAh battery as a mark of upgrade over the Redmi 4A
Lacks back-lit capacitive buttons (Home, Recents and Back) in the front panel, which gets annoying while using the device in the dark. However, this is not a deal breaker, as the fingers get trained on the positions of keys within a day or two of usage.
Stay tuned. Follow us @IBTimesIN_Tech on Twitter for latest updates on Xiaomi products.