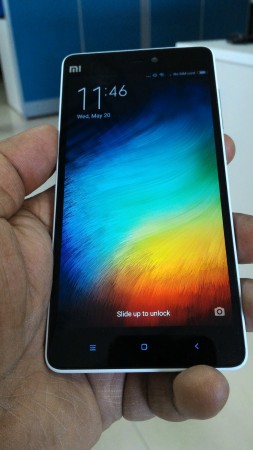 Chinese smartphone manufacturer Xiaomi is planning to set up its own e-commerce portal to sell its smartphones.
Currently, Xiaomi is seeing a major part of its sales coming from online retailers such as Flipkart, Snapdeal and Amazon. It also sells smartphones through its portal -- me.com.
"The investment will go into setting up our own e-commerce business (including setting up) warehouse and logistics. We also enable sales though me.com, which is our own ecommerce platform. We have not done any marketing for that (to promote the site)," Xiaomi Indian Head Manu Kumar Jain told The Economic Times.
Besides, the company is planning to set up a research and development centre in Bengaluru and a manufacturing plant in the country.
Jain did not reveal the amount that Xiaomi will invest in India but said that his company is in discussions with several state governments to set up a manufacturing facility in the country.
Jain said that "the company does not intend to manufacture the phones directly but through a contractual manufacturer."
Recently, Taiwan's tech giant Foxconn is reported to have started manufacturing smartphones for Xiaomi at a leased facility in Sri City, located in Andhra Pradesh. It is estimated to produce 10,000 phones per day for Xiaomi.
With the number of smartphone users growing rapidly in the country, India is reportedly set to overtake the US to emerge as the second largest smartphone market globally by 2017, according to research firm Strategy Analytics.
Smartphone sales in the country are projected to rise from 118 million in 2015 to 174 million units in 2017.
In April, Ratan Tata, chairman Emeritus of Tata Sons, had bought a stake in Xiaomi, making it the first Indian investment in the world's third largest smartphone manufacturer.
Founded in 2010, Xiaomi witnessed rapid growth to emerge as the top smartphone vendor in China, the world's second largest smartphone market. Valued at about $45 billion, Xiaomi is regarded the most valuable start-up globally.