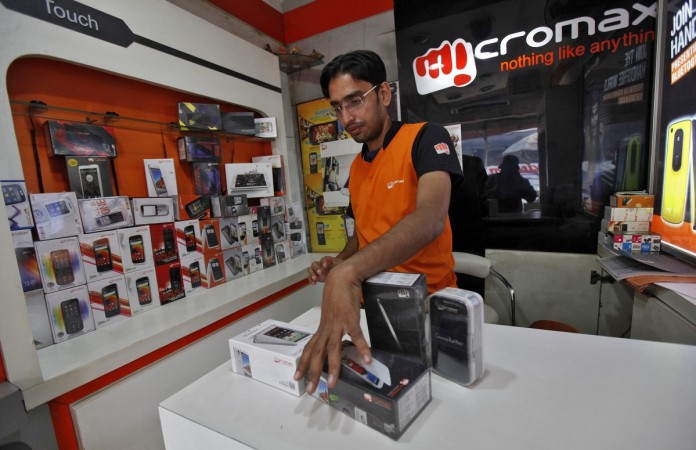 With the number of smartphone users growing rapidly in the country, India is reportedly set to overtake the US to emerge as the second largest smartphone market globally by 2017.
The South Asian country is estimated to see smartphone sales of 174 million units in 2017, surpassing the sales in the US market, according to research firm Strategy Analytics.
India is forecast to witness sales of 118 million smartphones in 2015.
"India's growth is being driven by low smartphone penetration, expanding retail availability of devices, wealthier middle-class consumers, and aggressive promotions from local smartphone brands like Micromax," said Strategy Analytics director Linda Sui.
Sales of Delhi-based Micromax in the mass market segment in the country rose to 60% in January-March quarter from 50% in April-June 2014. It occupied a market share of 18% in the smartphone segment and 15% in the overall market, according to IDC, The Economic Times reported.
Besides Xiaomi, many other Chinese players have entered Indian smartphone market recently, seeing its vast potential. Chinese handset-maker Phicomm launched its flagship LTE Android phone Passion 660 last month.
In May, three other Chinese smartphone-makers Meizu, Nubia (ZTE subsidiary) and Coolpad made an entry into the Indian market.
South Korean tech-giant Samsung is set to launch as many as 10 new smartphone models to take on growing competition from domestic players as well as Chinese companies.
The research firm estimates the US to record 169 million smartphone sales in 2017, growing marginally from 164 million in 2015.
Smartphone sales in China are forecast to increase steadily to 505 million in 2017 from 458 million this year.
"China has been the engine of global smartphone growth in recent years, but China is now maturing and slowing," Sui said.
The worldwide smartphone sales are predicted to increase from 1.5 billion units in 2015 to 1.7 billion by 2017, mainly driven by growth in number of smartphone users in China, India, and the US.