Xiaomi Mi 7 is expected to be the first Android smartphone to feature 3D sensing.
Xiaomi Mi 7 could also get an in-display fingerprint sensor in addition to the 3D facial recognition
Xiaomi could beat Samsung and Huawei in bringing the most advanced security features in smartphones
Xiaomi Mi 7 is expected to be launched in Q3 2018
Xiaomi is rumored to bring advanced 3D facial recognition technology to its upcoming Mi 7 smartphone, making it the first Android smartphone to do so. Challenging the biggies like Samsung, Xiaomi Mi 7 is said to go a step further with its biometric security at a time when most OEMs are relying on camera and software-based face unlock feature.
If the latest Digitimes report is to be believed, Xiaomi is taking a page from Apple's playbook for its Mi 7 flagship. The iPhone X is the only smartphone with 3D facial recognition tech, which is possible with dedicated sensors, dot projector and IR camera.
Xiaomi fans and smartphone enthusiasts have every reason to be excited about the new integration, but the report suggests the 3D facial recognition tech-powered Android smartphone won't arrive until the third quarter of 2018. The delay is mainly due to the imperfections in the technology.
"Xiaomi originally planned to launch a high-end model, generally believed to be the Xiaomi Mi 7, that will be powered by a Snapdragon 845 chip packed with a 3D sensing in the first half of 2018. However, such a plan is likely to be delayed to the third quarter of 2018 due to a low success rate for facial recognition caused by slow adjustment processes of related software at Qualcomm," Digitimes report stated.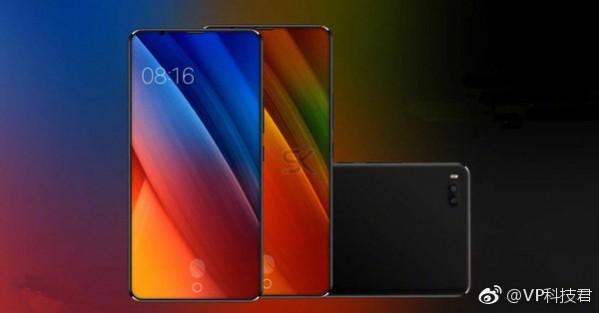 It may come as a surprise to see Xiaomi sprint ahead of giants like Samsung and Huawei, but the Chinese smartphone maker has proven its innovation capabilities on more than one occasion. For instance, it was one of the first companies to bring truly bezel-less design in the Mi MIX series much before Apple.
As for Samsung and Huawei giving away the lead to Xiaomi in the 3D facial recognition integration, Digitimes reported that it is likely due to the companies' intention to use their own AI chips and algorithms. Samsung is expected to introduce 3D sensing in its flagship series next year.
The latest report comes shortly after Xiaomi CEO Lei Jun hinted at in-display fingerprint scanner in the Mi 7 smartphone. If Xiaomi can pack both biometric security features in its next flagship, it'll race ahead of iPhone X, which completely lacks a fingerprint scanner.
Xiaomi Mi 7 has been in the rumors for quite a while. It was last reported to include a 6.01-inch bezel-less display with 18:9 aspect ratio, dual 16MP cameras at the back, a 4,480mAh battery with fast and wireless charging support, USB Type-C port, and dual SIM card slots.
Xiaomi Mi 7 will compete against Samsung Galaxy S9 series, iPhone 8 series and iPhone X, but it will be fiercely in competition with the upcoming OnePlus 6. Xiaomi Mi 7 is expected to cost around ¥2,999 (around Rs 30,000), but there's no substantial evidence to support it. If that price range is accurate, OnePlus 6 will have a tough time convincing buyers.