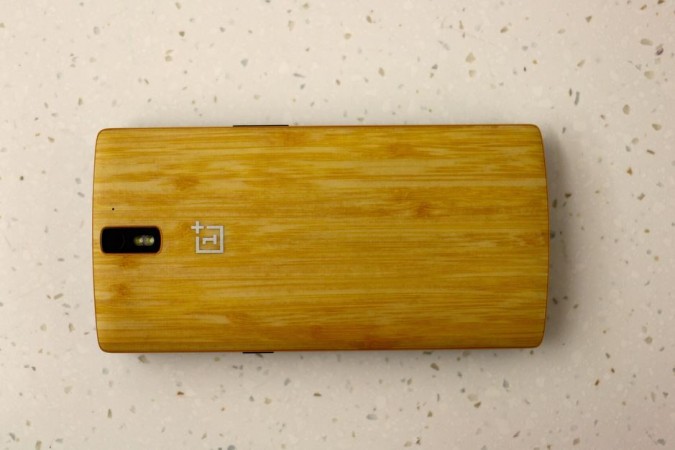 Xiaomi and OnePlus have gained ground in the budget premium smartphone space among other companies such as Lenovo, Motorola and more. Once again, the two Chinese tech giants will test their luck with new flagship models, which are slated for release this month. While Xiaomi and OnePlus battle their way to the top, end consumers get the benefit of great devices. To outsell each other, Xiaomi and OnePlus will make sure their Mi 5 and OnePlus 2 smartphones are carefully crafted.
The official launch may still be due, official teasers, leaked specs and useful tips from sources have handed the spec-sheet for both phones. Here's a quick look at Xiaomi Mi 5 and OnePlus 2 specs and features to see which smartphone will offer better value.
Display
Xiaomi is expected to pack a 5.2-inch display, while OnePlus 2 will be treated to a slightly larger 5.5-inch screen. The screen resolution on both phones is set at 1440x2560 pixels with 554ppi pixel density on Mi 5 smartphone and 540ppi in OnePlus 2.
According to a recent report, Mi 5 smartphone will be protected by Gorilla Glass 4 and feature 2.5D edges.
Processor
While there is a conflict about which processor will run the Xiaomi Mi 5 smartphone, OnePlus has confirmed that its next flagship will come with Qualcomm Snapdragon 810 v2.0 series. Going by the leaked reports, Xiaomi Mi 5 will either sport a Snapdragon 810 or Snapdragon 820 processor.
RAM and Storage
OnePlus has already confirmed 4G LPDDR4 RAM for its upcoming flagship while Xiaomi is yet to acknowledge the existence of Mi 5. Rumours are hinting that Xiaomi Mi 5 may also sport 4GB RAM in 16GB and 64GB variants along with microSD card slots. In addition, OnePlus 2 will get 64GB expandable storage.
Camera
Both phones are expected to get premium camera sensors. The Xiaomi Mi 5 will reportedly carry a 16-megapixel rear facing camera and a 6MP front snapper, whereas OnePlus 2 will sport a 16MP primary camera with dual-lens setup and an 8MP front snapper for selfies.
Software
Xiaomi and OnePlus smartphones run on Google's dominant Android OS with different skins on top. For OnePlus 2 smartphone, the company will run the Oxygen OS for global handsets and Hydrogen OS for local Chinese variants, both of which are based on Android 5.1 Lollipop.
On the other hand, Xiaomi is preparing all-new MIUI 7 software based on Android 5.0 Lollipop. The new user interface is said to adapt user's behavior and deliver personalised experience.
Battery
OnePlus 2 will pack a 3,300mAh battery inside to give extra mileage on daily usage. This was confirmed by the company during pre-OnePlus 2 launch. Xiaomi Mi 5 battery is reportedly going to take a dip to 3,030mAh from 3,080mAH found in the Mi 4 smartphone.
Bonus Features
The competition doesn't end with latest specs, but the tech giants are going the extra mile to show their dedication to respective phones. Both flagship smartphones are expected to carry fingerprint scanner technology. In addition, OnePlus has confirmed that its upcoming flagship will get a USB Type C port and metal framing.
Release Date
OnePlus is hosting an event on 27 July, where the OnePlus 2 launch will be streamed to the recently-sold Google Cardboard VR. As for Xiaomi, the Chinese tech giant will follow the traditional route and is expected to release the handset at an event on 15 July.