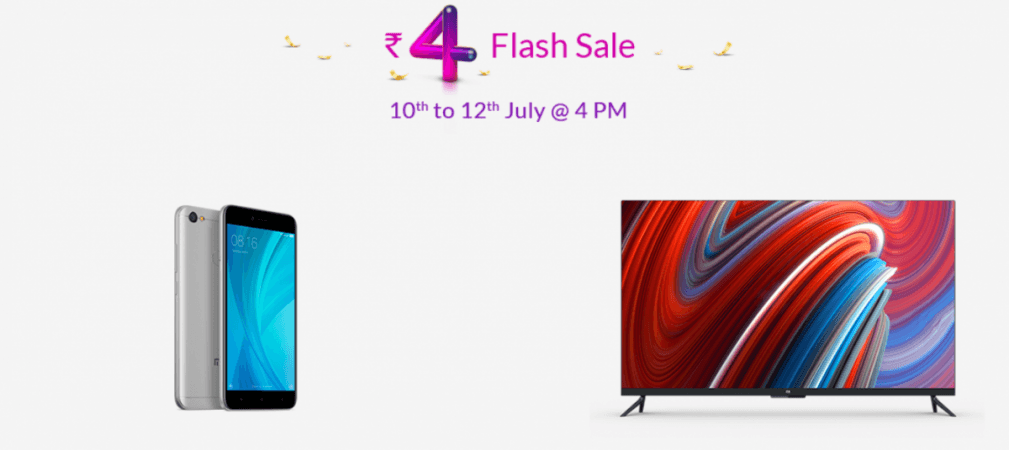 Xiaomi entered the Indian market on this very day four years ago and since then, it has steadily grown to become the country numero uno smartphone brand. It has consistently beaten long-reigning leader Samsung for three straight quarters. To mark the debut anniversary, Xiaomi has kicked off three-day 'Mi 4 You' sale offering lucrative deals to the fans, who made company reach such heights in short span of time.
As advertised, on day one (10 July), Xiaomi is hosting flash sale of Mi TV 32-inch for Rs 13,999 and Redmi Note 5 Pro for Rs 14,999 at 12 pm. But, people are more eager for the 4:00 pm special sale, as the company will be offering the big 55-inch Mi LED Smart TV 4 series, which costs Rs 44,999 for just Rs 4. Even the Redmi Y1 (Rs 8,999) will be available for the Rs 4, but for today evening only.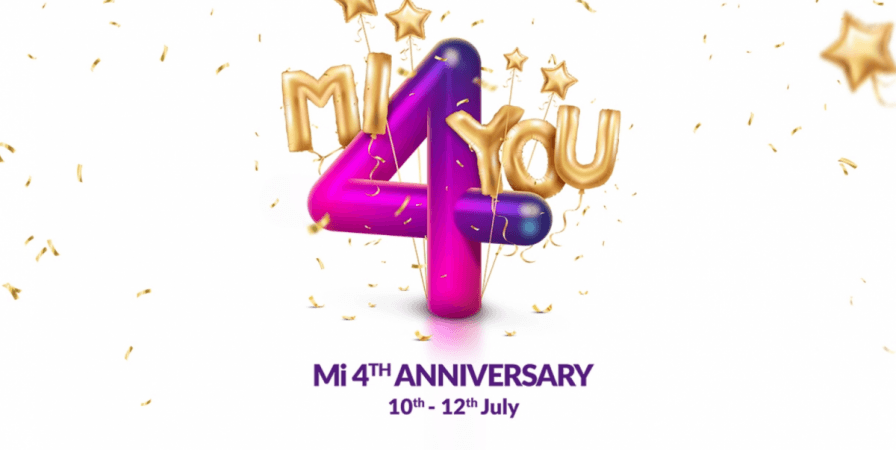 Here's Tips and tricks on how to boost your chances at Xiaomi's 'Mi 4 You' Rs 4 flash sale:
Prerequisite:
Firstly, in order to participate in the Xiaomi's Rs 4 flash sale, prospective consumers should have a personal account on Mi Store. It will be hosted simultaneously on both the mobile application for smartphone users and also on the desktop version, for those who prefer participating via their PCs.
Registered customers are advised to log in to their respective Xiaomi's Mi.com store (Desktop version) account or Mi mobile App and update the shipping address, so that you get the device to your cart, finish the payment transaction fast.
Just minutes before the sale, test the internet connection by refreshing the page at regular intervals and also shut down all other tabs on the browser so that internet band is dedicated to Xiaomi flash sale webpage
For problem-free experience, we advise consumers to login into their respective Xiaomi account half an hour or 15 minutes before the sale.
Make sure to keep the credit/debit card near you. If the payment is not completed within pre-set time, the product in the cart will be transferred to next eligible buyer.
It goes without saying that speed and timing are very crucial in this Rs 1 flash sale, as millions of people are vying to have to hands on the limited number of the Mi LED Smart TVs. So, be attentive in the final seconds of the flash sale countdown and when the clock strikes zero, click the buy button and finish the payment quickly or else the device will be forwarded to next eligible buyer.
On Day two (11 July) of Mi 4 You sale, Xiaomi will be offering Body Composition Scale and the Redmi Note 5 PRO (4 GB + 64 GB) for Rs 4 each. And on the 12 July, the company will host the similar Rs 4 flash sale for the Mi Band 2 and the Redmi Y2 (3 GB + 32 GB).
Stay tuned. Follow us @IBTimesIN_Tech on Twitter and on Google News for latest updates on Xaiomi.