In the last five years, Netflix has never showed the tendency of cancelling their shows until the producers wanted so. But the scenario has changed a lot in the past few months as the streaming giant pulled the plug on a couple of their original shows including Sense8, Girlboss and Gypsy.
Also read: Rejoice, Sense8 fans! xHamster wants to renew the show cancelled by Netflix
Upon the cancellation of Sense8, fans of the series went into serious meltdown and some of them became so furious that they started an online petition urging the Netflix to bring back the show.
In response to the online petitions, Netflix announced a two-hour special in 2018 to sum up the show. Meanwhile, in an open letter, porn site xHamster made an offer to produce the third season of the drama cancelled by Netflix.
In a recent interaction with The Wrap, xHamster Vice President Alex Hawkins said that Sense8 team responded to the open letter followed by a conversation in late August.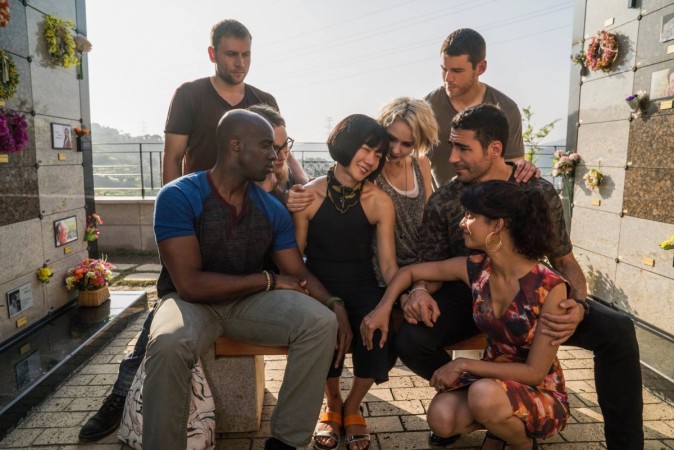 "It turned out that Lana loved our letter and thought it made a certain amount of sense — as crazy as it is," Hawkins said in an interview with The Wrap. "Of course, it's still an uphill climb, but we told them if there's anything we can do to help bring back the show, we're game."
Discussing how xHamster would portray the series, Hawkins told The Wrap, "We'd want to push the line more than was allowed on Netflix. If we could get penetration, of course, we'd include it.
"Why be shy about sex? We're a different type of platform. It could be that those scenes would be extended, or that they'd be more explicit."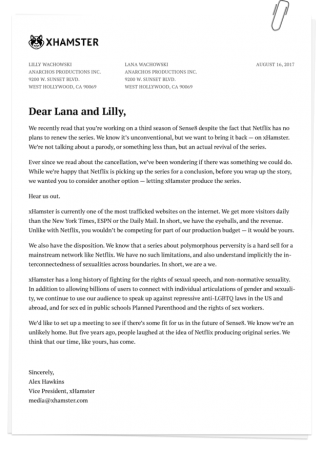 While talking about trimming the budget for the wildly expensive Sense8, he explained that they would want to be creative. "If they accept the offer, that's where the negotiating comes in. We have a tremendous audience, but we're not a mainstream channel, and our revenue model is different,' Hawkins added. "That has advantages and disadvantages. I think most of all, we'd want to be creative, both in how it's filmed and how we execute it."
Sense8 show creator Lana Wachowski is reportedly working on the script for the third season, despite the cancellation of the show.