Late last year, a slew of photographs from the X-Men: Dark Phoenix was shared by Entertainment Weekly. X-Men fans got the first look at Sophie Turner's Jean Grey and were let into some spoilers that included teasing a character's death and a few cast updates as well.
Now, actor Tye Sheridan is giving fans a scoop of Turner's character in the movie. The X-Men actor, who was seen at SXSW promoting his upcoming movies Ready Player One and Friday's Child, spoke to The Wrap and revealed new details from the November release.
The Cyclops actor discussed Jean Grey and said that she goes crazy in the movie. "Jean goes crazy in the movie," he said.
"Well, Cyclops doesn't think she's going crazy — Cyclops just thinks she's gotta work some stuff out," he adds.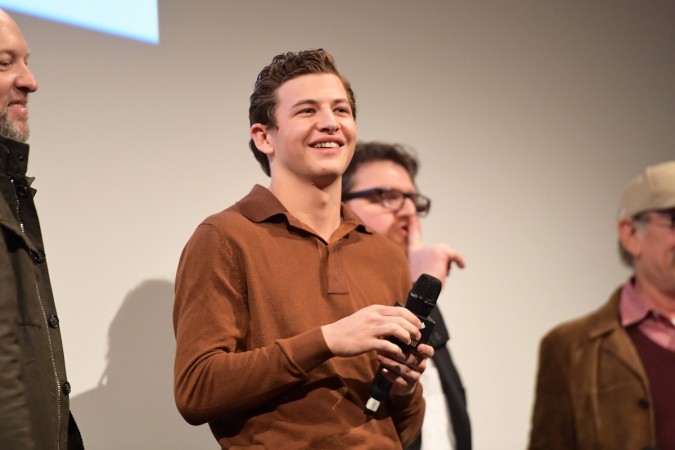 He also added that fans should come prepared to watch a drama unfold. "It's interesting, the drama in the movie. We treated this movie as much more of a drama versus a superhero film," Sheridan said.
Well, the drama aspect isn't new news. In the past, the drama of X-Men: Dark Phoenix was teased by Jennifer Lawrence. Talking to Entertainment Weekly in December, the Raven/Mystique actress called the upcoming X-Men movie as a drama.
"We have really great action scenes and we go to space like within the first five minutes of the movie. So it's definitely exciting but emotionally all these characters are taking the biggest, most extreme dives than they have in the whole series," she had revealed.
Even Turner teased the dramatic scenes in the movie in an interview recently. Talking to Empire, the Game of Thrones actress revealed how intense the drama is in the movie.
She said, "I kept saying to Simon, 'Oh good, that's done. Now I only have, like seven huge emotional scenes to go,'" she laughs about putting her acting skills to full use. "It was a real challenge."
X-Men: Dark Phoenix releases on November 2. Apart from Sheridan, Turner, and Lawrence, the film also features Jessica Chastain, Michael Fassbender, Olivia Munn, James McAvoy, Nicholas Hoult, Evan Peters and Alexandra Shipp in the cast. Simon Kinberg is seated in the director's chair.