Tables, Ladders and Chairs (TLC) will be WWE's last pay-per-view of the calendar year and the event will be held in San Jose, California on Sunday (US time).
The matches lined up have most of the company's top names who are technically gifted and masterful at in-ring storytelling which puts TLC in line to be one of the best events of 2018.
When and where to watch the show
WWE TLC will start with the kick-off show at 6 pm ET on Sunday and 4:30 am IST (Monday) at the SAP Center in San Jose. The main show will begin exactly one hour later.
Sony Ten 1 and Sony Ten 1 HD will provide the television coverage in English across India while Sony Ten 3 and Sony Ten 3 HD will have Hindi commentary.
Those with a WWE Network subscription can watch it live on the WWE Network.
Match card and predictions
WWE Championship – Daniel Bryan (c) vs. AJ Styles
Like Ambrose, Bryan needs to win his match to cement the legitimacy of his recent heel turn. The new character Bryan has adopted is absolutely fantastic and he is pulling it off with as much ease as he did with his "Yes" man character. Styles is just so good in the ring that a defeat will not hurt him.
Prediction: Daniel Bryan
WWE Mixed Match Challenge Final – R-Truth & Carmella vs. Jinder Mahal & Alicia Fox
WWE has booked themselves into a corner by promising that the winners of the Mixed Match Challenge will enter at the number 30 spot in the respective Royal Rumble matches. Thus, the easier way to nullify that is to have R-Truth and Carmella pick up the victory because that allows them to play around with R-Truth's character and not have him actually be the last entrant in the men's Royal Rumble match.
Prediction: R-Truth & Carmella
WWE Cruiserweight Championship – Buddy Murphy (c) vs. Cedric Alexander
Buddy Murphy has been a success with the championship title around his waist and Cedric does not have a strong gimmick yet, thus the Australian is likely to retain the title. But if WWE allows these two to pull out their repertoire of moves, this match could steal the show.
Prediction: Buddy Murphy
Randy Orton vs. Rey Mysterio (Chairs Match)
One of the gimmick matches of the night and Mysterio needs the victory more than Orton. Since his return to the WWE, the Mexican has not won in big match of notice and this is the perfect opportunity to change. The defeat will not harm Randy Orton because he is at a stage in his career where his stardom is bigger than his win and loss record.
Prediction: Rey Mysterio
Natalya vs. Ruby Riott (Tables Match)
There is no way Riott comes out of this match the winner because she has bullied her opponent and there have also been uncomfortable references to Natalya's deceased father. Although the Canadian is expected to win, a post-match angle or an accidental finish can be used to make Riott look strong in defeat.
Prediction: Natalya
Elias vs. Bobby Lashley (Ladder Match)
Although this is a ladder match, grabbing the price (which is a guitar in this case) does not make the person retrieving the guitar, the victor of this bout. Lashley with, Lio Rush on his side, looks the stronger bet but Elias' recent push as a babyface on RAW makes things a little difficult to call. But considering the company looks at Lashley as the bigger star, he is likely to pick up the victory.
Prediction: Bobby Lashley
Finn Balor vs. Drew McIntyre
Finn is suffering from an illness and Drew is set for a massive push. Expect this to be a short and simple victory for the "Scottish Psychopath".
Prediction: Drew McIntyre
Braun Strowman vs. Baron Corbin (TLC match)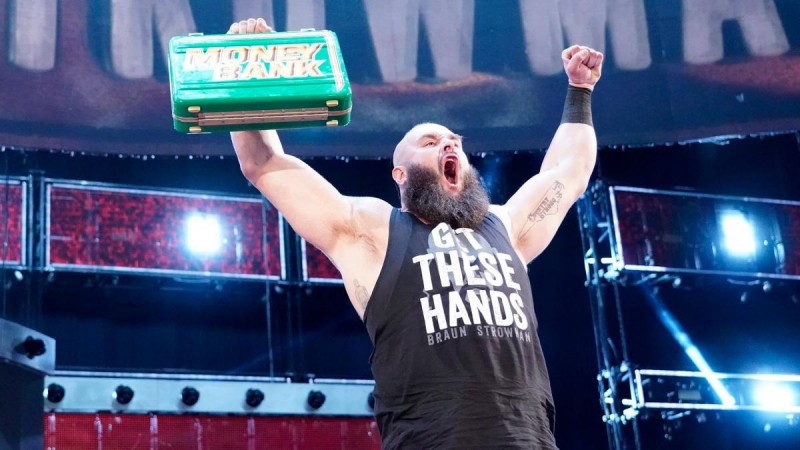 Braun's elbow is not in the condition to last the duration of a gruelling match and hence this will be the second short match of the night. The "monster among men" will pick up the victory, earn himself a shot at Brock Lesnar's Universal Title and Corbin will subsequently lose his job as the General Manager of RAW.
Spoiler Alert: Bray Wyatt could make a return and replace Braun in case he is not cleared to compete.
Prediction: Braun Strowman
SmackDown Tag Team Championship – The Bar (c) vs. The Usos vs. New Day
This should have been a TLC match because these teams have shown in the past, they will stop at nothing to make their match the highlight of the night. If anyone is putting their money on this being the match of the night, their dollars are relatively safe. The Bar's time with the titles seems to be drawing to an end and it will be any of the other teams walking away as champions.
Prediction: The Usos
Intercontinental Championship – Seth Rollins (c) vs. Dean Ambrose
Ambrose needs to win this match to legitimise his heel turn and Rollins can eat the loss without losing his momentum as he is the top babyface of the company. Ambrose winning will also ensure that this feud goes on for a longer time and given the quality of the former Shield members, they could carry on till WrestleMania.
Prediction: Dean Ambrose
Raw Women's Championship – Ronda Rousey (c) vs. Nia Jax
Simple and straightforward. Ronda Rousey will win. Jax has managed to annoy everyone in the WWE Universe and although Rousey is not universally cheered either, her star power is too valuable to the company to lose right now.
Prediction: Ronda Rousey
SmackDown Women's Championship – Becky Lynch (c) vs. Charlotte Flair vs. Asuka (TLC match)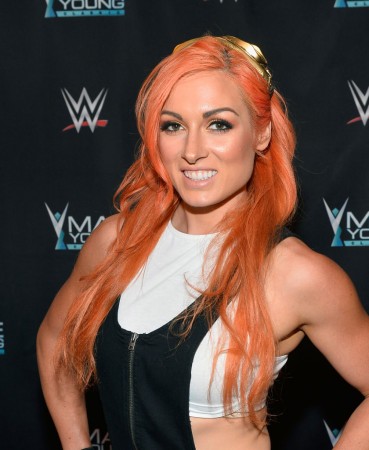 This match should main event the pay-per-view without a doubt. This is a testament to how far the women in WWE have come and this feud is the hottest thing in the entire company at the moment. Becky is massively over with the crowd, Charlotte always draws a reaction and Asuka has rediscovered her mojo. This match is bound to be the talking point coming out of the event.
Prediction: Becky Lynch