WWE superstar Roman Reigns made his return to the WWE yesterday, December 5, merely two months after publicly announcing that he was fighting leukaemia, PW Insider reported.
It is believed that the wrestler was present in Texas where Vince McMahon's company is filming their 16th annual Tribute to the Troops. It remains unclear whether the "Big Dog" was present only in a backstage capacity or if he will make an appearance in front of cameras.
PW Insider's Mike Johnson said, "Former WWE Universal and World Champion Roman Reigns is in Ft. Hood, Texas today to take part in WWE's Tribute to the Troops festivities."
"If Reigns appears on the Tribute to the Troops broadcast, it will be his first appearance on WWE programming since announcing he was taking an indefinite leave to deal with a recurrence of leukaemia."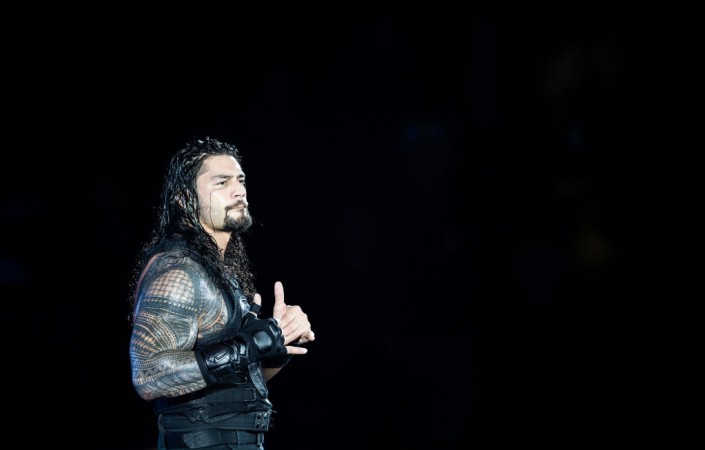 The show will air on December 20.
Reigns, whose real name is Joe Anoa'I, took to the ring in an October episode of WWE's flagship show, Monday Night Raw to announce that his leukaemia had resurfaced 11 years after it went into remission.
Reigns was at the time, the WWE Universal Champion and he relinquished his title and promised the WWE Universe that he would be back in the ring as soon as he is done "whipping leukaemia's ass".
"But I want to make one thing clear - by no means is this a retirement speech. Because once I'm done whipping leukaemia's ass I'm coming back home. And when I do it's not going to be about titles and being on top, it's about a purpose."
Slightly choked with tears, he added, "I'm coming back because I want to show all of you, the whole world, my family, my friends, my children, and my wife, that when life throws a curveball at me, I am the type of man that will stand in that batter's box, I will crowd the plate, I will choke up and I will swing for the fences every single time."
Since his announcement, Roman made his first public appearance last month when he watched his former college team Georgia Tech take on the University of Georgia Bulldogs.