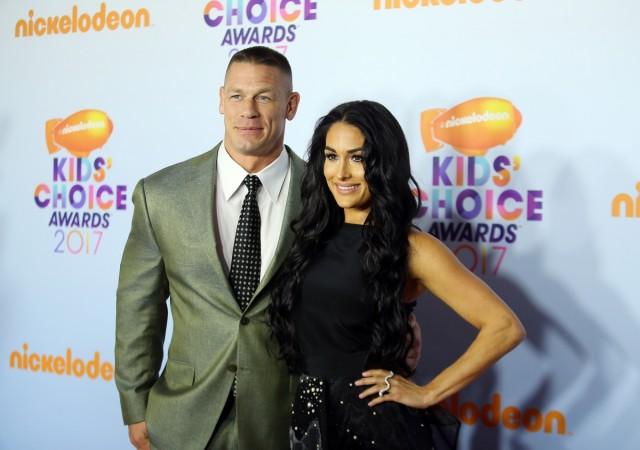 World Wrestling Entertainment (WWE) superstar John Cena conceded the amount of heartbreak he had suffered after ending his relationship with ex-fiance Nikki Bella is hard to understand and said he was trying to take away what went wrong between them.
Cena was all set to tie the knot with his long-time girlfriend and SmackDown wrestler Bella on May 5 but weeks ahead of the wedding, the celebrity couple announced they were ending their relationship.
Bella took to Instagram to announce their split and maintained that both of them would continue to love and respect each other.
Notably, Cena had proposed to Bella in April 2017 in front of millions of wrestling fans after beating The Miz and Maryse in a Mixed Tag Team match at WrestleMania 33. The duo had been dating for more than six years.
It stings: Cena
"Nicole knows I love her and I miss her, but that is what it is. And I'm still here, still going—and I choose to go," Cena told E! News.
"The powerful play goes on and you get to contribute a verse.' I love that Whitman quote. Life is sometimes tough, but it's life and it goes on," he added.
"When you love somebody, it stings. That's why musicians write about it. That's why poets write about it.
"If anything, just try to take away what went wrong and enjoy the good times you had with the person that you love."
While Cena and Bella haven't opened up about the reason for their breakup, a source told People that The Champ started getting cold feet as they approached the wedding.
It added that the "ambitious" Cena had felt he did not have room for kids or spouse in his life but that he committed a mistake by proposing to Bella and eventually breaking her heart.
Amid all the disappointment, there was good news for Cena as The Cenation Leader defeated Triple H in the Greatest Royal Rumble on Friday, April 27 in Saudi Arabia. He put on a show for the wrestling fans in Jeddah by hitting back-to-back Attitude Adjustments on the 14-time WWE world champion.
It was an important win for Cena as he was able to overcome the disappointment of meekly surrendering to The Undertaker in a much-anticipated bout at WrestleMania 34 earlier this month.