WTA Finals — the season-ending women's tennis tournament involving top eight singles players — will be played between October 21 and 27 at the Singapore Indoor Stadium.
When do the matches start and how to watch it live
The matches on all days will not start before 4 pm local time, 1:30 pm IST and 9 pm BST.
There is no live television coverage of the matches in India. The live stream will be available on WTA TV.
WTA Finals 2018 preview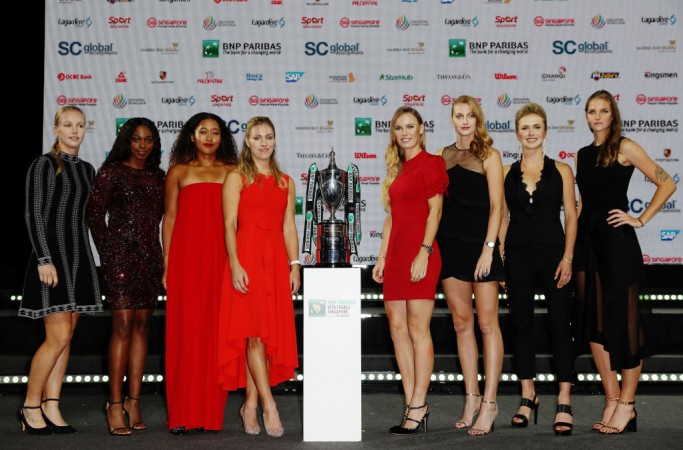 The year-ending top spot has been sealed but there's a lot to play for in this week's WTA Finals. Simona Halep, the reigning French Open champion, has guaranteed she would be ending the year as the top-ranked player but the Romanian won't be there in Singapore as she has withdrawn from the upcoming tournament with a back injury.
Serena Williams is also absent from the field but there is enough quality to keep tennis fans hooked over the next seven days.
In what is being seen as a clear reflection of the openness of women's tour, there are no clear favourites at the year-ending tournament. In fact, three of the eight finalists are making their WTA finals debut in Singapore.
Eight stars, including reigning US Open champion Naomi Osaka, are in action at the premier season-ending tournament.
The eight players have been drawn into two groups of four each as follows
Red Group
1. Angelique Kerber
3. Naomi Osaka
5. Sloane Stephens
8. Kiki Bertens
White Group
2. Caroline Wozniacki
4. Petra Kvitova
6. Elina Svitolina
7. Karolina Pliskova
Tournament format
Each player will be featuring in a single-legged round-robin group stage format. The top two players from each group will make the semi-final.
If two or more players are tied on points, head-to-head record will be considered to decide the group standings. If the head-to-head numbers are also the same, then the number of sets won and then the number of game won will decide the classification.
Red Group draw preview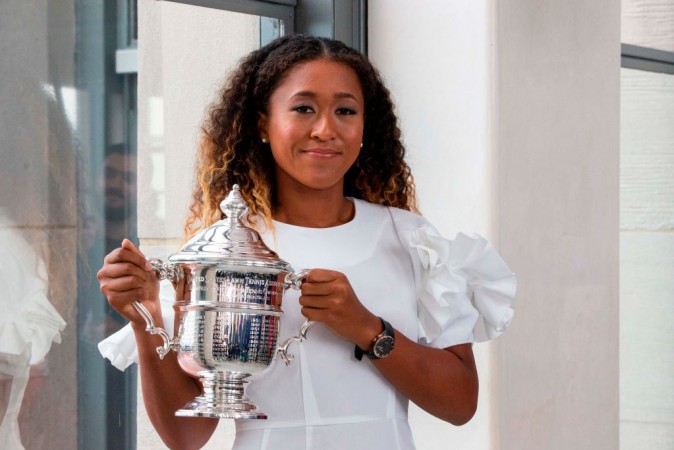 Top seed Kerber has been drawn in a group full of WTA Finals debutants, including Osaka.
The runner-up from the 2016 edition of the tournament won the Wimbledon this year but she has been struggling to maintain consistency throughout the rest of the year — 45-17 win-loss record.
Nonetheless, the experience of having featured in the high-profile tournament before makes her one of the favourites to reach the last-four stages.
All eyes will be on Osaka as the Japanese star carries the weight of expectations on her shoulders. The 21-year-old, who stunned Serena Williams in the US Open final, will be hoping to make a mark in her maiden WTA Finals campaign.
(Head to head records)
Angelique Kerber: vs Osaka: 3-1; vs Stephens: 1-4; vs Bertens: 2-1
Naomi Osaka: vs Kerber: 1-3; vs Stephens: 0-1; vs Bertens: 1-0
Sloane Stephens: vs Kerber: 4-1; vs Osaka: 1-0; vs Bertens: 1-0
Kiki Bertens: vs Kerber: 1-2; vs Osaka: 0-1; vs Stephens: 0-1
White Group draw preview
Defending champion Wozniacki headlines the white group, which is going to be tightly-contested, given the seasoned campaigners' presence.
The reigning Australian Open champion though hasn't fared well against her group mates, barring Pliskova whom she has beaten six times in nine meetings.
Kvitova, seeded fourth at the event, is one of the favourites to make the semi-final from the white group, considering her recent form and record against her groupmates.
(Head to head records)
Caroline Wozniacki: vs Kvitova: 5-8, vs Svitolina: 1-3, vs Pliskova: 6-3
Petra Kvitova: vs Wozniacki: 8-5, vs Svitolina: 7-1; vs Pliskova: 2-0
Elina Svitolina: vs Wozniacki 3-1, vs Kvitova: 1-7; vs Pliskova: 2-5
Karolina Pliskova: vs Wozniacki: 3-6, vs Kvitova: 0-2, vs Svitolina: 5-2
WTA Finals 2018: Global TV guide
UK: BT Sport
USA: beIN
Japan: DAZN
Australia: beIN
Belgium: beIN
Brazil: Sony
Canada: TVA Sports
China: iQIYI
France: beIN
Germany: DAZN
Malaysia: Astro
Singapore: Starhub
South Africa: Kwese
WTA Finals 2018: Day 1 Schedule
Petra Kvitova vs Elina Svitolina: 5 pm local time, 2:30 pm IST and 10 am BST
Caroline Wozniacki vs Karolina Pliskova: Not before 7:30 pm local time, 5 pm IST and 12:30 pm BST.