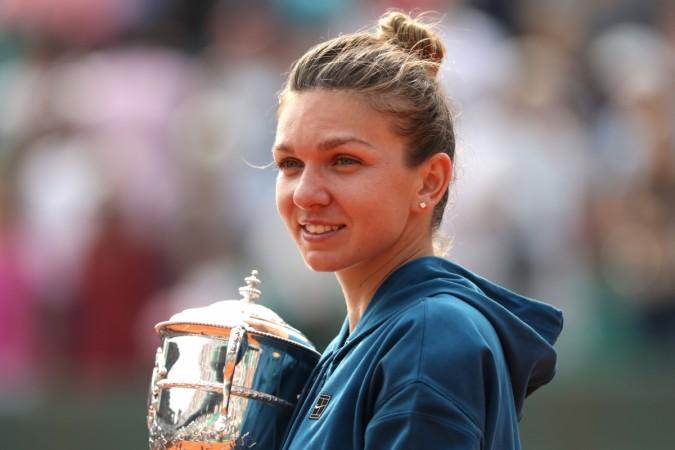 Simona Halep was staring at another Grand Slam final defeat. The top-seeded Romanian was a set and a break down against United States' Sloane Stephens in the women's singles final of French Open 2018 on Saturday, June 9.
Before she stepped on the red dirt of Philippe Chatrier earlier in the day, Halep had been in the final of three Grand Slams and managed to finish second best on all three occasions. With the pressure of having to get the monkey off her back, the 25-year-old was going up against 10th seed Stephens, who was 6-0 in tour finals.
Defeat in another final would have been a major heartbreak but Halep fought back resiliently to win the 123-minute final in three sets — 3-6, 6-4, 6-1.
An elated Halep, after climbing into the stand and celebrating the win with her family and coaching staff, revealed she finally realised her childhood dream in her favourite city — Paris.
"Honestly, I cannot believe it. I was waiting for this moment since I started playing tennis. I am really happy that it has happened in Roland Garros in Paris, my special city," Halep said during an on-court interview after the final.
"Thank you guys, it was amazing and I felt your support. In the last game, I thought I cannot break anymore, so I tried not to repeat the [mistakes from] last year. I did everything I could, it's amazing what is happening now," the newly-crowned Roland Garros champion added.
"Stephens is a great player, always tough to play against her. She is very strong on the court. When I was down a break in the second set, I thought everything is gone, I wanted to relax and enjoy the match."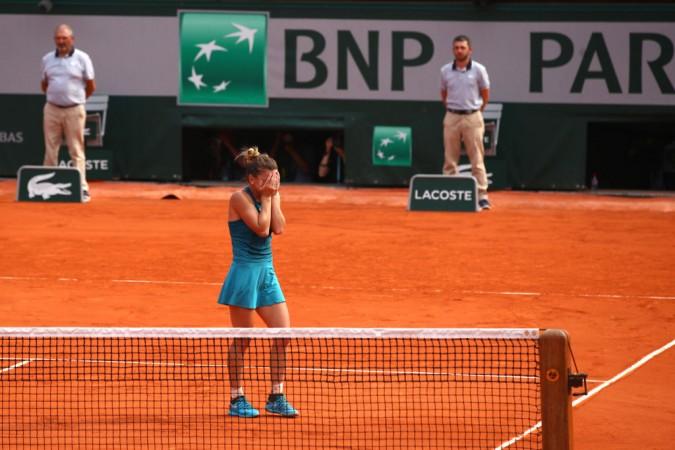 Halep, the junior champion at Roland Garros in 2008, had reached her first Slam final in 2014 only to lose to Maria Sharapova in three sets.
She faced a relatively easier opponent in unseeded Jelena Ostapenko last year but failed to make use of the advantage and suffered an agonising defeat after winning the first set. Earlier this year, at Australian Open, she was beaten in three sets by Caroline Wozniacki.
On Saturday, Halep struggled in the first set as Stephens was hitting winners at will. She was broken early in the second set.
However, backed by an expectant crowd, consisting of a strong Romanian contingent, Halep rallied on and won four games on the trot to crush Stephens' spirit. The top seed was unstoppable in the decider as she made light work of her tired American opponent.
Simona Halep is the first ever "Slamless #1" to win a Slam while #1.

Given all the crap that gets thrown at the women who have been in that role, it hasn't been easy. Strong woman, this Simona. #RG18

— Ben Rothenberg (@BenRothenberg) June 9, 2018
Notably, Halep was struggling to hit her returns deeper in the first set as she managed only 28% towards the baseline. A shift in strategy helped her trouble the American as she went on to add more depth to her returns.
She hit 39% of her returns towards the baseline in the second and third set combined, pushing Stephens back and forcing her into committing errors.
Halep, the second Romanian woman to win a Grand Slam title after Virginia Ruzici in 1978 (Roland Garros), will consolidate her spot at the top of WTA rankings. Meanwhile, Stephens will will jump six places to the fourth spot.