Bezel-less screens? Check. Dual cameras? Check. What's next?
Thought you'd never ask. Here's the next wave of smartphone innovation that we cannot wait to see. Samsung has been at the centre of rumours about bringing the world's first smartphone with foldable display thought to be called Samsung Galaxy X.
Samsung is usually ahead of the trend and sets a path for others to follow. Now, it is time to go beyond the best chipsets, highest RAMs, and the latest software to something we are yet to get our heads around – foldable smartphones.
Foldable displays have merely been a concept, and Samsung has long been trying to make it familiar to consumers with its upcoming Galaxy X (not sure if it will be pronounced TEN, but our bet is the alphabet X). The unannounced handset has already received certifications from Bluetooth SIG and South Korea's National Radio Agency for the model number SM- G888N0.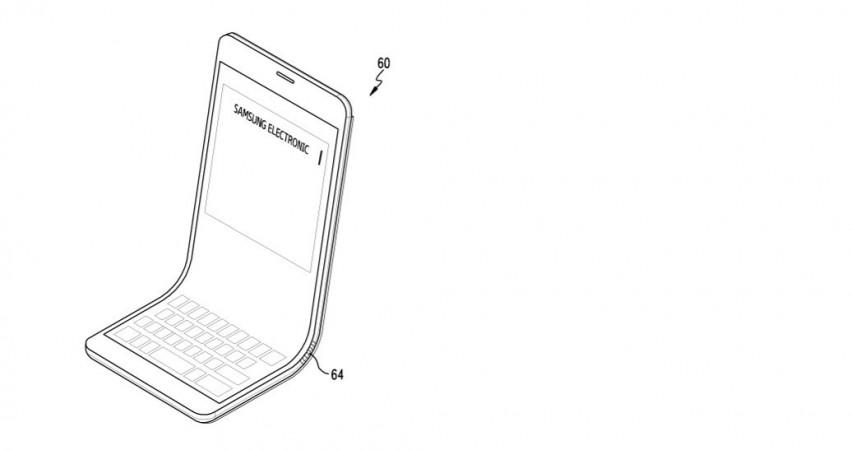 These certifications are solid hints that the launch of the Galaxy X with a foldable display is nearing, and if a Forbes article is to be believed, then the wait is shorter than you think. The report is basing its instinct of Galaxy X's reveal on pure technicality, suggesting the launch of the handset at the Consumer Electronics Show, which runs from January 9 till January 12, 2018.
This would be a first for Samsung, but a safe first for all we know. Since the South Korean tech giant hosts its flagship launch events just before the annual Mobile World Congress, choosing to release the futuristic Galaxy X along with Galaxy S9 series won't give enough breathing space to either flagships.
It's too risky for Samsung to deflect consumers' attention from its big annual flagship upgrade with the Galaxy X, which won't be a commercial device. That's right! It was previously reported that Samsung would only produce limited number of Galaxy X units, and reserve their availability to its home country of South Korea.
So before you jump in excitement, put a leash on your hopes to easily get your hands on the X, Forbes suggests. Remember the 2014's Galaxy Note Edge, which was the first smartphone with curved screen display? It was available only in South Korea and India due to its limited availability. Samsung Galaxy X has a tougher engineering of making an inward-folding smartphone.
But the limitations of the Galaxy X won't last forever. It is possible the company will find a way to ramp up production for foldable displays and make the Galaxy X available globally sometime in 2019. But that's going to be a long wait from the anticipated January release.
Samsung has got competition
It's nothing new that any new tech gets competition, and Samsung seems to have one for its Galaxy X already. ZTE, the China-based smartphone maker, is widely expected to launch the world's first smartphone with a foldable display to be called ZTE Axon M. The display would measure 6.8 inches and boast 1920x2160 pixel resolution. If the reports are to be believed, the smartphone will be launched as early as October 17.
But it is duly noted that these are purely speculations and they are bound to change anytime unless there is an official confirmation from the company itself.