The United Nations Educational, Scientific and Cultural Organization (Unesco) has released a report that suggests that India would face an acute water shortage by 2050.
The new UN World Water Development Report was released 19 March at the World Water Forum 8 in Brasilia, Brazil, just days before World Water Day on 22 March.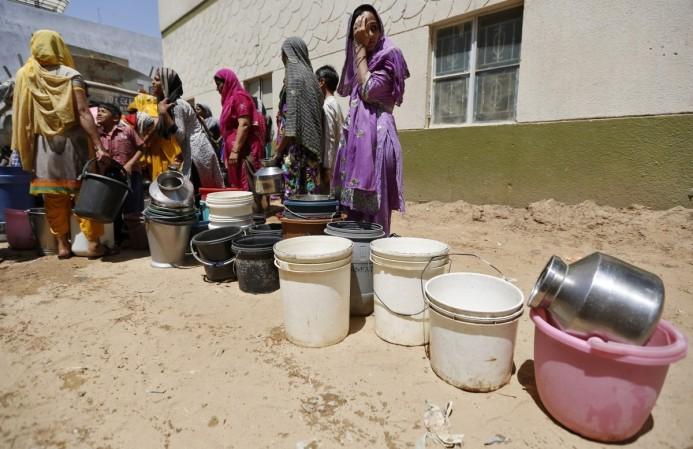 Here is what the report said:
Unesco claimed population growth and climate change are the key factors that lead to water scarcity
At present, there are over 2 billion people without access to safe drinking water, whereas the number is even higher for people who do not have access to safe sanitation
The demand for water is rising exponentially
Unesco acknowledged the water-harvesting efforts in Rajasthan that solved water problems for over 1,000 villages
"We need new solutions in managing water resources so as to meet emerging challenges to water security caused by population growth and climate change. If we do nothing, some five billion people will be living in areas with poor access to water by 2050," Audrey Azoulay, the director-general of Unesco, said in the report.
She added: "This report proposes solutions that are based on nature to manage water better. This is a major task all of us need to accomplish together responsibly so as to avoid water-related conflicts."
We are the custodians of the planet's fragile ecosystem. It is our
collective responsibility to safeguard the human right to access to water and
sanitation for many generations to come.

Now, more than ever, we must work with nature, instead of against it #Brasilia @UNESCO https://t.co/9uhxTc0ktO

— Audrey Azoulay (@AAzoulay) March 19, 2018
On the occasion of World Water Day, another report published by Down to Earth magazine said many global cities could face severe water crises. This includes Bengaluru, which is heading toward "Day Zero" — a term used to describe the situation where the city's taps start going dry leading to severe water shortage.