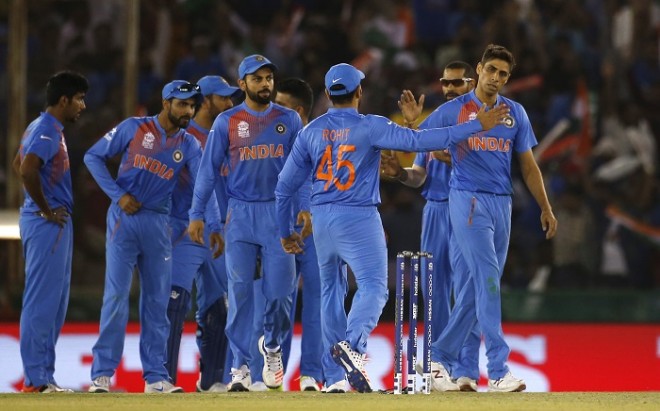 New Zealand vs England and India vs West Indies will be the two semifinals of the ICC World T20 2016. After a lot of fun in the group stages of the WT20, it all comes down to the final three matches.
If there ever was a doubt of the World T20 not quite living up to its billing after a few iffy matches to begin with, those doubts have now vanished in a hurry. We have been treated to some wonderfully-close games, matches that looked like going one way and then the other, before switching camps in a hurry again.
India have been involved in two of the best games of the tournament – against Bangladesh and Australia. Had they lost either of them, they would be watching the semifinals of the World T20 from their homes, but thanks to some luck and Virat Kohli, they will very much be a part of the knockout don't-know-what-to-expect affair.
Having played in three tacky wickets to begin with, India were given a decent pitch in the Mohali match, even if it was far from the batting belter they wanted. There should be no such problems at the Wanhkede, the venue of their semifinal match against the West Indies, what with the wicket in Mumbai being the best to bat on in the tournament.
The problem, of course, will be that West Indies have a scary batting lineup, and if they click, especially that man Chris Gayle, India could be in trouble.
Before that big semifinal, though, we have an intriguing clash on our hands when New Zealand play England at the Feroz Shah Kotla in Delhi. The Kiwis have been, undoubtedly, the best team in the World T20 so far, enjoying themselves on the slow pitches.
New Zealand have had to play in four different stadiums for their four group matches, and the Kotla will be their fifth venue. With the pitch aiding the slower bowlers, though, New Zealand will fancy their chances against England.
England, though, have the advantage of having played in Delhi in their last two matches, both of which they won. The first victory over Afghanistan might not have been convincing, but the second win over Sri Lanka was pretty impressive, even if it ended up being a lot closer than they would have liked, thanks to an Angelo Mathews special.
New Zealand will rightly start as the favourites for the first semifinal, and, in a way, it would be a pity if they were to be knocked out, having played such outstanding cricket in the group stages.
ICC World T20 semifinal schedule:
Semifinal 1: New Zealand vs England.
Date: Wednesday, March 30.
Time: 7 p.m. IST (1.30 p.m. GMT, 2.30 p.m. BST, 8.30 a.m. ET, 2.30 a.m. NZT).
Venue: Feroz Shah Kotla, Delhi.
Semifinal 2: India vs West Indies.
Date: Thursday, March 31.
Time: 7 p.m. IST (1.30 p.m. GMT, 2.30 p.m. BST, 8.30 a.m. ET).
Venue: Wankhede Stadium, Mumbai.