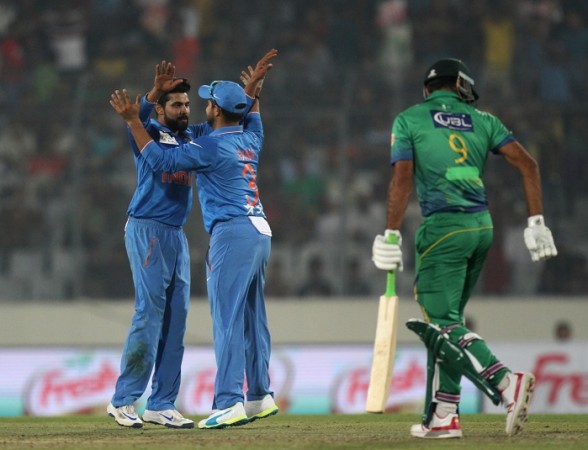 The Pakistan cricket team has finally been granted permission to travel to India for the ICC World T20 2016. Due to security reasons, the Men in Green's participation was under a dark cloud, but with Pakistan Prime Minister Nawaz Sharif giving the green signal, Pakistan team may take their flight to India soon.
However, the final call is set to be taken by Pakistan's Interior Minister Chaudhary Nisar Ali Khan, reported NDTV. The minister was one of the delegates to visit India and assess the security for Pakistan team ahead of the World T20 in India.
While the Pakistan cricket team might have been cleared by their PM to travel, the fate of their game against India on March 19 in Himachal Pradesh is still unclear. The much-anticipated India vs Pakistan clash is originally scheduled to take place at the HPCA Stadium in Dharamsala. But the match has met opposition from the state and there is talk of the game being shifted.
The agitators want the game to be taken away from the state as a sign of respect for the soldiers who lost their lives during the terror attack at an air base in Pathankot in January. Two of those soldiers were from the state and their memorials are also located close to the stadium.
Hence, Eden Gardens stands a great chance of hosting the India vs Pakistan match in March 19. If the match is shifted to Kolkata, logistcially, it will be easier and much cheaper as well compared to say, if the match is played in Bengaluru or Delhi, as Pakistan play two of their warmups and their first Super 10 match in Kolkata.
"Logistically, and from security point of view, Kolkata is the ideal place for the match as they would not have to travel to Dharamshala... It's feasible from broadcasting point of view as they would not have to the cost for taking the expensive broadcasting kit to another venue," a BCCI official told PTI.