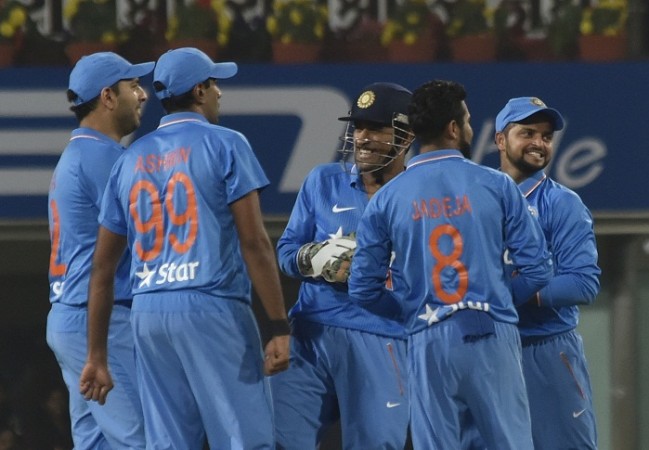 India are currently preparing for the Asia Cup final against Bangladesh, to be played Sunday at Shere Bangla National Stadium, where MS Dhoni's team are huge favourites. However, former India opener Virender Sehwag is already thinking about the World T20, scheduled to take place from March 8, and the Delhi lad believes India are favourites to win their second title. India won the first World T20 title in 2007.
India have been in top form in the T20 format. The Men in Blue have lost a single game only in the year so far, but otherwise their performance has been flawless. And with the World T20 set to be played in India, Dhoni's team is going to be a difficult side to beat as they know the conditions well enough to defeat any side. Former cricketers, along with current players, believe India are a tough side to beat at home.
There are two groups in the competition. India, Australia, New Zealand and England make Group A while Pakistan, South Africa, Sri Lanka and West Indies comprise Group B. Two top teams from the qualifiers will be added in Group A and B, respectively.
Apart from India, Sehwag believes New Zealand, South Africa and West Indies are contenders for the World T20 title.
"Apart from India, I would pick New Zealand in their group. The teams to watch out from other group will be South Africa and West Indies. India remain favourites to repeat the feat of 2007. They are playing good cricket at the moment and the combinations are working well," PTI quoted Sehwag as saying.
India have been playing an aggressive brand of cricket, which has helped them win a number of matches. Even youngsters such as Jasprit Bumrah and Hardik Pandya have excelled, which has made the India team an even more stronger unit. Sehwag believes that the team are performing consistently and aggression alone does not help teams win matches.
"You can't win games only with aggression. You win games by playing well. I have never seen only aggression working for a team," Sehwag said.