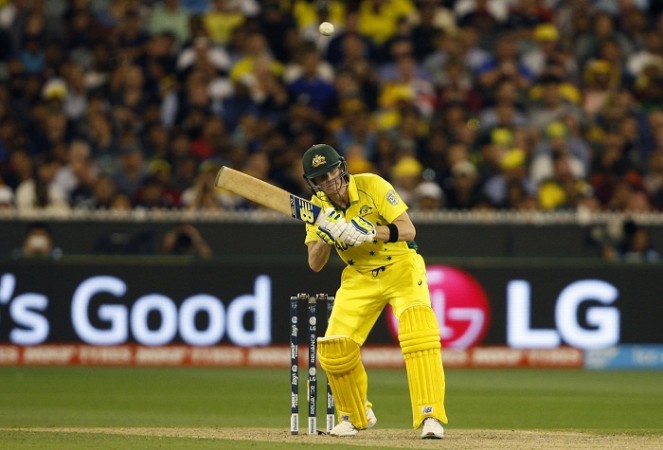 Australia captain Steve Smith is desperate to win the World T20 in India, which starts next month, but the Australian is aware about the difficult task in defeating the home team. Former India cricketers like Tendulkar and Zaheer Khan have already outlined India as favourite.
India have been in terrific T20 form in 2016, losing one and winning seven matches, including their huge win against Pakistan in Asia Cup on Saturday. India have always been a huge team at home and with the players knowing the conditions on the back of their hands, MS Dhoni and his men are going to be under immense pressure to clinch the World T20 title for the second time in the competition's history.
With India possessing an in-form and balanced side, including players such as Viratv Kohli, Rohit Sharma and Suresh Raina (all batsmen) and Ravichandran Ashwin, Ashish Nehra and Jasprit Bumrah (all bowlers), it is no surprise that MS Dhoni and his men are the most-feared team in the competition.
"I think India in Indian conditions are going to be very tough to beat. They're a very good side as we saw out here in the three Twenty20s we played in Australia, so I think they're going to be right up there," Reuters quoted Smith as saying.
But make no mistake, Australia are one of the top contenders for the title as well. Australia will also be keen on defeating India after the Aussies were thrashed by the Men in Blue Down Under earlier in the year. India defeated Australia 3-0 in the three-match T20 series.
A revenge shall be on the cards for the Australian team. Australia will get their chance in Mohali, March 27, as the two teams are set for a round robin World T20 clash.
Though the conditions are different from what they are accustomed to in Australia, Smith believes that they have the ammunition in their bag to clinch the title, which they have never won.
"It's one that's alluded us, the T20 World Cup, and it would be great to win that trophy, that's our goal," Smith added.
"It's going to be a tough tour in India, in conditions that are foreign to us. But it's really exciting and I think we've got the squad to give that tournament a real shake."