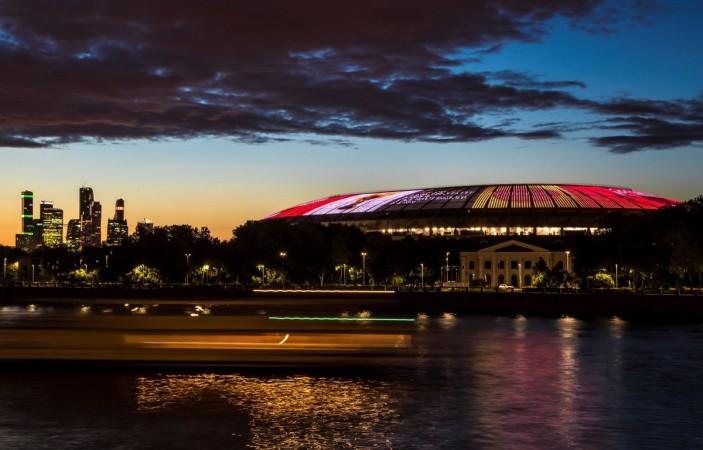 The World Cup 2018 is making news for various reasons, one of them being people trying to kiss and assault female reporters live on TV. On Sunday, June 24, Brazilian journalist Júlia Guimarães was reporting live from outside the stadium in Yekaterinburg, when a man tried to kiss her.
The reporter not just managed to dodge the man but also schooled him for his behaviour. She lashed out at him for his actions and yelled: "Don't do this! Never do this again. Don't do this, I don't allow you to do this, never, OK? This is not polite, this is not right."
Guimarães went on to add: "Never do this to a woman, OK? Respect."
She then tweeted that the incident was "awful" and she had never experienced such a situation in Brazil, but had already faced it in Russia twice already. Guimarães also said that the incident made her feel "helpless, vulnerable."
"This time, I responded but it's sad people don't understand why people feel they have the right to do that," she added.
The incident comes days after a Columbian journalist reporting on the FIFA World Cup 2018 was sexually assaulted at a city square in Saransk, Russia.
Julieth Gonzalez Theran was on duty for the Spanish news channel of Deutsche Welle, a German news station, and was live on TV on June 15 when a man appeared out of nowhere, kissed her on the cheek, grabbed her breast and walked off.
However, Theran managed to stay calm and continued reporting from the spot. She later posted the video of the incident on her Instagram account and said that people must respect female journalists.
"We do not deserve this treatment. We are equally as professional and deserving. I share the joy of football but we must identify the limits between affection and harassment," Theran wrote.
The Columbian reporter spoke of the incident to DW and said that the team had been preparing for the World Cup broadcast for about two hours without interruptions and that the man appeared only after she went live.
"I had been at the scene for two hours to prepare for the broadcast and there had been no interruptions," she told German broadcaster Deutsche Welle.
"When we went live, this fan took advantage of the situation. But afterward, when I checked to see if he was still there, he was gone."