Ever since the early reactions broke out, everyone knew Wonder Woman was a powerful movie that DCEU wanted at the moment. The female superhero movie eventually released and it won hearts all over. It also created some Oscar buzz. While the whole world has been raving about Wonder Woman, Avatar director James Cameron thinks otherwise.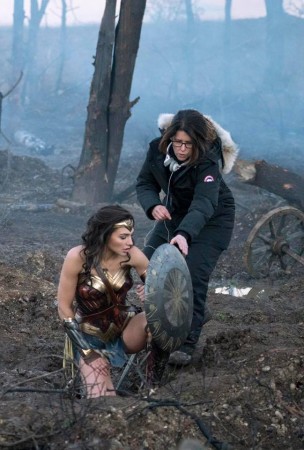 The master director, who is known for his masterpieces like Titanic and The Terminator, wasn't impressed by Patty Jenkins' presentation. The Gal Gadot starrer not only fell short from making an impact on the director, it made him feel that the movie was "a step backwards."
Also Read: Teen Choice Awards 2017 winners list: Wonder Woman, Supergirl, Emma Watson, Kendall Jenner and more win big!
Speaking to The Guardian, Cameron told that the female superhero blockbuster movie is actually "an objectified icon." He said, "All of the self-congratulatory back-patting Hollywood's been doing over Wonder Woman has been so misguided. She's an objectified icon, and it's just male Hollywood doing the same old thing!"
He explained, "I'm not saying I didn't like the movie but, to me, it's a step backwards. Sarah Connor was not a beauty icon. She was strong, she was troubled, she was a terrible mother, and she earned the respect of the audience through pure grit. And to me, [the benefit of characters like Sarah] is so obvious. I mean, half the audience is female!"
Cameron's reaction to Wonder Woman did not go down well with fans. His statement was so strong that even Jenkins couldn't stop herself from clarifying how significant the movie is.
She took to Twitter to share an elaborate note addressing his comment. She wrote:
"James Cameron's inability to understand what Wonder Woman is, or stands for, to women all over the world is unsurprising as, though he is a great filmmaker, he is not a woman. Strong women are great. His praise of my film Monster, and our portrayal of a strong yet damaged woman was so appreciated. But if women have to always be hard, tough and troubled to be strong, and we aren't free to be multidimensional or celebrate an icon of women everywhere because she is attractive and loving, then we haven't come very far have we. I believe women can and should be EVERYTHING just like male lead characters should be. There is no right and wrong kind of powerful woman. And the massive female audience who made the film a hit it is, can surely choose to judge their own icons of progress."
Wonder Woman did influence many women. It also influenced theatre owners to have women-only screenings, watched girls dress up in Gadot's costume despite many criticising the outfit and there were young girls who thronged to Comic-Cons to thank Gadot for the empowering performance.
Gadot will reprise the Wonder Woman's role in Justice League releasing in November and eventually play the female superhero in Wonder Woman 2.