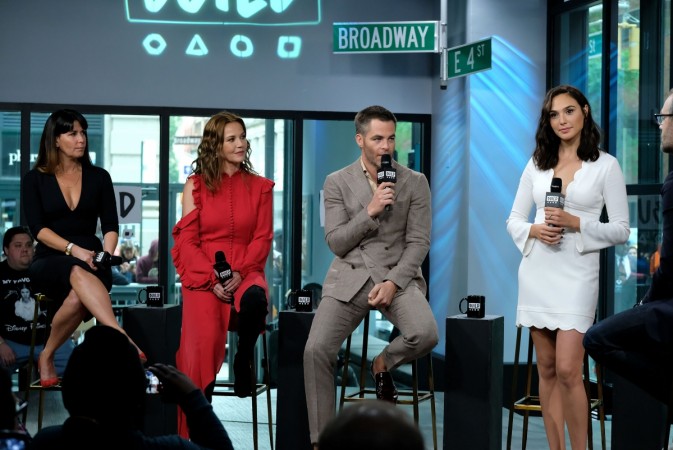 Wonder Woman has been a sigh of relief and a breath of fresh air for DCEU. After the critical debacle of Batman v Superman: Dawn of Justice and Suicide Squad, Wonder Woman's positive reviews has steered Warner Bros towards a good direction. Not only are the fans loving Patty Jenkin's new movie, the box office collections are also setting new records.
This will eventually help Justice League and the upcoming DCEU movies. Many stars have spoken about the Gal Gadot's Wonder Woman. The most important but precise reaction comes from Zack Snyder.
Also Read: Wonder Woman box office: Jaw-dropping opening collection sets new record
The director, who chose the Israeli beauty to don the role of Wonder Woman in Batman v Superman, has spoken about the actress in just one word.
Taking to his official Vero account, the DC director shared a picture of Gadot's Wonder Woman poster and captioned it: "Proud."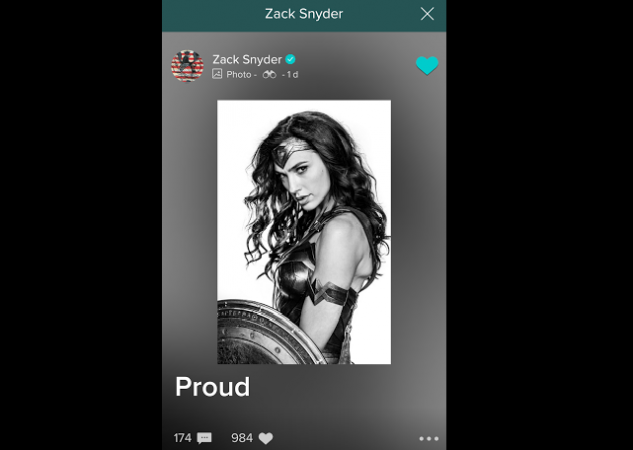 Instead of cluttering his photo post with too many words, the one-word message does the trick.
Aquaman director too praised Gadot's performance and Jenkins' superhero movie. James Wan took to Twitter to share that the crew of Aquaman rented an entire theatre to watch the movie.
"AQ prod rented out a whole theatre for WW & invited crew. What a magnificent film! @GalGadot @PattyJenks you're an inspiration #WonderWomen," he tweeted.
Amidst the raving reviews, a fan decided to use Ben Affleck's Batman reactions from Batman v Superman: Dawn of Justice to make a video review.
Reported by Comicbook.com, the video features the scenes where Bruce Wayne is looking at Lex Luthor's meta-human files constituting Wonder Woman, The Flash, Aquaman, and Cyborg. The video shows Affleck clicking on Wonder Woman's file to check out the reactions and reviews. The video has been edited by a Youtuber who goes by the name of African Rabbit.
A stressed Batman is seen clicking numerous websites. He is finally hit by a jolt of astonishment when he comes across the Rotten Tomatoes ratings. Check out the video below.
Wonder Woman has released in theatres near you. DCEU now begins the countdown to Justice League.