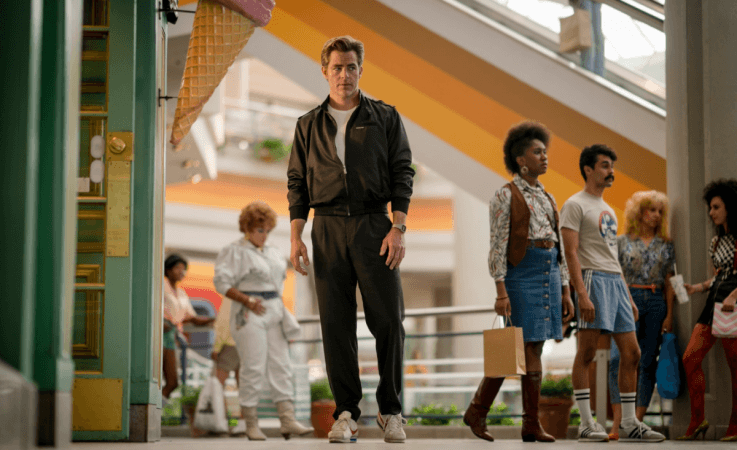 Wonder Woman fans skipped a heartbeat when Patty Jenkins confirmed that Steve Trevor is part of Wonder Woman 2. The director took to Twitter to announce the commencement of Wonder Woman 2 filming with a picture of Chris Pine in his DC character with the caption: "Welcome to WONDER WOMAN 1984, Steve Trevor! #WW84."
It was made to believe that Steve died in a plane blast at the end of Wonder Woman however, several onlookers in the US city told Hollywood websites that they spotted Pine grabbing a bite or two near the filming location. The picture also confirms the speculation that the film is set in 1984, which falls during the same period the Cold War took place.
Soon after Jenkins confirmed the return of the dead character is making a return, videos from the filming location has been flooding the internet. A video has also revealed the first scene to have been shot for the movie.
In the video, Gal Gadot and Pine are taking a stroll while a group of street dancers on the side-lines entertain them. The two are having a conversation while they walk past the performers. Maybe catching up on the decades gone by?
Apart from the videos from the sets, Gadot also shared her first look from the Wonder Woman sequel wherein she is seen standing in front of a window of TV sets.
Jenkins had previously confirmed that the new Wonder Woman movie will be set in the United States and will take place in the 1980s.
The director also announced that the film has found its villain in Kristen Wiig. The team also shared that Pedro Pascal has been taken on board however his role is under the wraps. Wonder Woman 1984 is slated to release in November 2019.