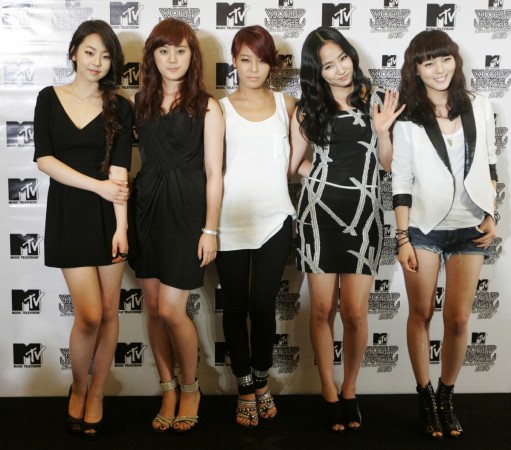 Wonder Girls' member Yeeun and Jeong Jinwoon are already one of the most adorable couples in the K-pop industry. The two, who recently confirmed their relationship, have been vocal about their chemistry and what keeps them together.
Most fans would know that music has been instrumental in bringing Yeeun and Jeong together. In fact, the singers' agencies, JYP Entertainment and Mystic Entertainment, even stated that it was their musical aspirations that formed a tight bond between them. But music isn't the only thing that sparked the chemistry between Yeeun and the 2AM member.
During a recent interview with IIgan Sports, the Why so lonely singer said her boyfriend is a good person and that's one of the most charming aspects of his personality. Although Yeeun certainly seemed in love with Jeong, she was apprehensive about her fans' reaction to news of her relationship with the Hug me singer.
She added, "I don't know what to say because I am sorry to fans. I was very worried but I'm glad that there are a lot of fans that are giving me courage. I am very cautious because fans might have been hurt for a long time."
Earlier, Yeeun and Jeong confirmed that they are indeed dating after Sports Donga reported that they've been together since 2014. The outlet quoted a source as saying that Yeeun and Jeong got close during their time at JYP Entertainment.
The source added that Yeeun, 27, and Jeong, 25 often collaborated on various songs and gifted each other musical instruments. According to the insider, their relationship was kept a secret from their peers as well.