Cupertino-based technology giant Apple released the 12th annual Supplier Responsibility Progress Report on Thursday highlighting the company's progress in improving working conditions at supplier facilities, sustainable production practices and interestingly, for the first time, it has a special mention of Apple's efforts in empowering Indian employees at the supply partner Wistron Corp. facility in Bengaluru.
Apple report shares insight on how the company is taking special measures to educate women employees about their workplace rights, taking care of personal health and their family.
In Bengaluru, Apple India has collaborated with St John's National Academy of Health Sciences to impart health education including maternal health, self-examination for early cancer detection and nutrition, all conducted in local languages to its women employees.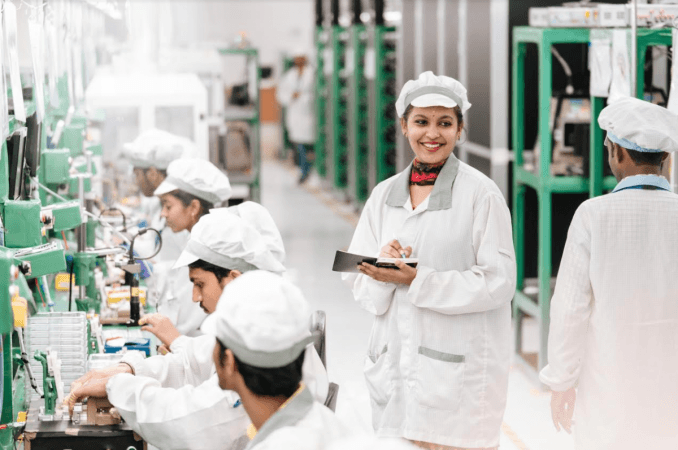 "A new preventive health care curriculum is encouraging women to focus on their personal health, and hopefully share that knowledge with their families and communities. Our goal is to reach 1 million women by 2020. We know our work is never done and we're committed to raising the bar every year across our supply chain," Jeff Williams, Apple's COO, said in a statement.
"We believe that everyone making Apple products deserves to be treated with dignity and respect and we're proud that almost 15 million people understand their workplace rights as a result of the work we've done over the years. We're going further with health education programs and new opportunities for advancement at our suppliers," Williams added.

Besides women empowerment, Apple also achieved major milestones in an environment-friendly manufacturing process in India.
Apple announced that the supply partner Wistron facility received 'Zero Waste to Landfill' certification in a record time. It has to be noted that it's been less than a year since the Bengaluru plant started iPhone SE production.
With this Apple has become a shining example for other companies to embrace nature preservation, particularly important in the Silicon city of India, which is steadily losing green cover, witnessing a rise in toxicity in air and water body pollution.
Not just India, Apple has also achieved 'Zero Waste to Landfill' certification across all its iPhone final assembly units in the world. Thanks to energy-efficiency enhancements, more of Apple's products were made using renewable energy, while also reducing overall energy usage and carbon emissions.
It is estimated that Apple reduced more than 320,000 annualized metric tons of greenhouse gas emissions in 2017.
Stay tuned. Follow us @IBTimesIN_Tech on Twitter for the latest news on Apple Inc.