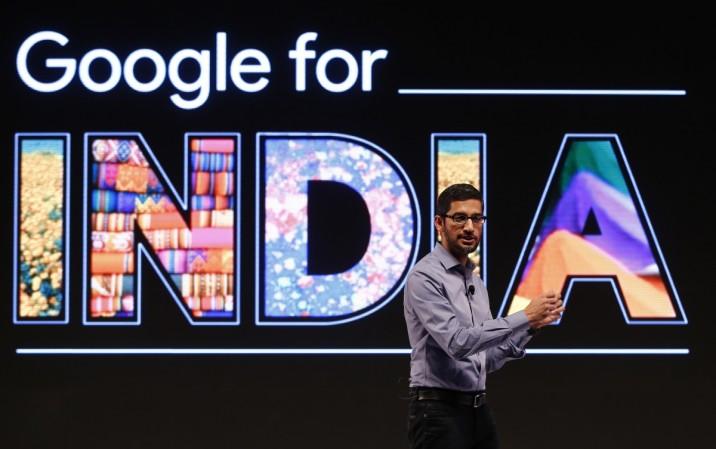 In 2015, Search engine giant Google collaborated with Tata Trusts for the digital literacy programme, Internet Saathi directed towards women in select regions of rural India. They are expanding it further to four more states.
Prior to the initiative, the ratio of digital literacy gap between rural women and men was 1:10. Following the launch of the programme in 2015, the ratio improved to 3:10 in two years, benefitting 15 million women in 13 states.
Here's the success story of Internet Saathi programme:
Google claims Vandana Potdar from Karandi, Maharastra helped start a community-owned business of potato chips. In the same state, Shital from Sangli helped her son prepare and clear the Science Olympiad exam, by finding study modules on the Internet.
Down south in Andhra Pradesh, Padmavati set-up her own lemongrass oil production unit in Guntur, and learnt various manufacturing techniques using the internet, the company added.
So far, Google has built a network of 48,000 Internet Saathis, who are spread across the villages of Rajasthan, Gujarat, Jharkhand, Andhra Pradesh, Uttar Pradesh, Assam, West Bengal, Tripura, Maharashtra and Madhya Pradesh, Bihar, Haryana and Tamil Nadu.
Now, Google has expanded the Internet Saathi programme to over 10,000 villages across four more states--Karnataka, Goa, Uttarakhand and Telangana with an intention to train 1000 women saathis. They will, in turn, impart training to others in their community and neighbouring settlements.
"It has been an incredible journey, and reaching the halfway milestone, together with TATA Trusts and the women across rural India is a testimony of the beliefs and efforts of our saathis, who opted for change, and embraced the program to improve their lives. In the last three years, the program has not only contributed to improving the digital gender ratio but has become a major force of change in rural India - inspiring millions of women, their families to embrace the change and gain from the Internet in ways that we couldn't even imagine," Sapna Chadha, Director of Marketing, Southeast Asia & India, Google, said in a statement.
The company is expected to fast-track the Internet Saathi programme to more villages in coming months.
Stay tuned. Follow us @IBTimesIN_Tech on Twitter and on Google News for latest updates on Google's Internet Saathi programme.