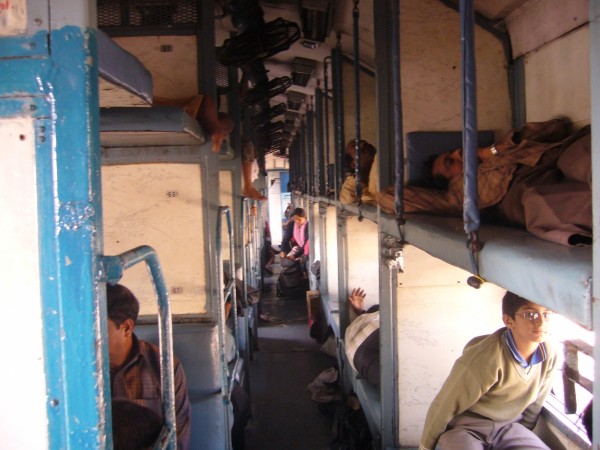 A pregnant woman gave birth on board a train Monday night, April 16, in Sitapur, Uttar Pradesh. When the woman, who was on her way to a hospital, developed labor pain, a government railway police (GRP) official came to her aid and swiftly turned the coach of the Jan Nayak Express into a temporary 'maternity ward'.
Suman Devi, 30, was on her way to a hospital in Gorakhpur, Uttar Pradesh, for her delivery. As the train approached Sitapur, she developed labor pain and her health condition started deteriorating. She was accompanied by her husband, Hari Om, Press Trust of India reported.
In a panic, Om ran to Suresh Yadav, the station officer of GRP in Sitapur, and sought help. The officer found a woman constable and a doctor to look after the woman in pain.
With the help of women passengers, Yadav quickly turned the coach into a maternity ward and made arrangements for the woman to deliver her baby.
Devi gave birth to a baby boy in the coach. Meanwhile, the railway official had also arranged for an ambulance to take the woman to a district hospital in Sitapur. The woman and the newborn are healthy and are doing fine, the PTI report said.
In a similar incident, Salma Shaikh, a 26-year-old woman, gave birth to a baby on a Mumbai local train in November 2017. She was on her way to Mumbai's Chhatrapati Shivaji Terminus when she developed labor pain.
A doctor and a few clinical staff from a nearby clinic were rushed to the Dadar station to give medical assistance. Upon examining, it was found that the baby was crowning, hence there was no time to take the woman to a hospital. The doctor had decided to perform the delivery inside the ladies compartment of the train. The woman gave birth to a girl and was soon taken to the nearby KEM hospital, NDTV reported.