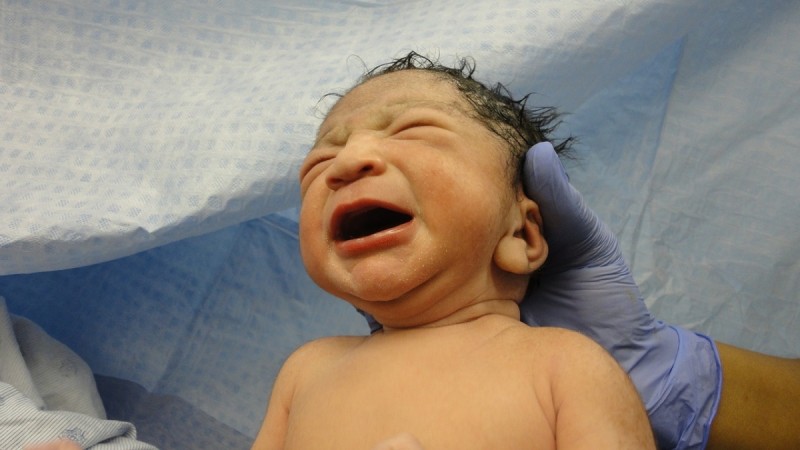 Vipin Khadse is doctor in the making who will be able to put the honorific before his name in a year's time. However, this 24-year-old may have already passed an important examination in life with flying colours when he not only volunteered to deliver a baby in a train, but managed to do so with the aid of his seniors, who extended a helping hand over WhatsApp!
Also read: 'Triple talaq' on WhatsApp: How valid is this rising trend?
Khadse, a student of the Government Medical College and Hospital in Nagpur, was travelling on the Ahmedabad-Puri Express on Friday, April 7, when the train came to a stop at the Wardha station, 30 km away from Nagpur. He then saw the train's ticket collector (TC) and the guard frantically looking for a doctor.
Khadse — an aspiring surgeon — initially kept quiet because he was still interning, but when the TC and the guard came for a second round, he understood that they had not found a qualified doctor, and he volunteered to help.
That's when he came to know of 24-year-old Chitralekha, whose husband had pulled the chain to stop the train as she had gone into labour. These daily wagers had boarded the train from Ahmedabad and had hoped to reach Raipur in Chhattisgarh, where Chitralekha would give birth.
However, that was not to be. Chitralekha was already in labour, and the passengers in her compartment had graciously vacated it, and a women helped to convert the coach into a makeshift delivery room.
There were complications, and the only bit of technology Khadse had at his disposal was his smartphone and WhatsApp. He told the local edition of a newspaper: "The delivery was complicated because instead of the head, the baby's shoulder was hanging out of the vagina. I uploaded a photo in a WhatsApp group of doctors for help. A senior resident, Shikha Malik, guided me on the phone to conduct the delivery."
He successfully assisted in the delivery with what little resources he had at hand, much like McGyver. He said: "I had to use chilled water bottles to stop her bleeding. The amniotic fluid had completely dried. A midwife on the train helped me." However, all went well, and Chitralekha gave birth to a boy.
When the train finally arrived in Nagpur — the winter capital of Maharashtra — Chitralekha as well as her baby were checked and treated by trained doctors, and were allowed to continue the journey to Raipur, but with some medication in their kitty.