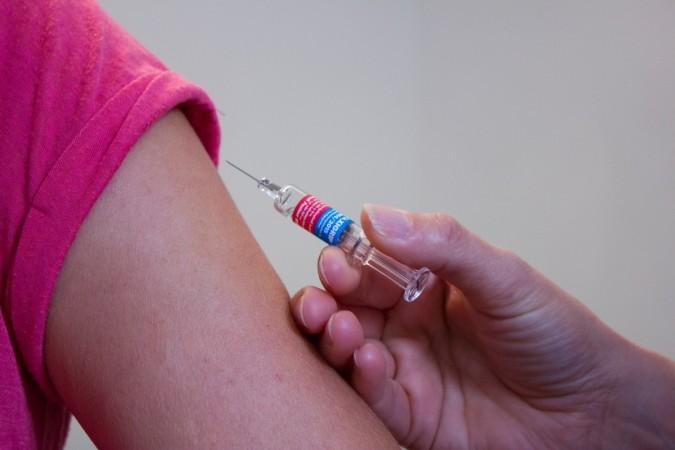 Anti-vaxxers — people who believe that the regular doses of vaccination administered to children may actually end up harming them by causing autism and other disorders, and even death in some cases — are apparently gaining ground in Tamil Nadu. This is despite the fact that the foundation on which their entire belief system is built has been disproved and the person who published the false study being disbarred from medicine altogether!
Also read: Ebola vaccine: How a global effort won the war on lethal Ebola virus
Fake posts on social media platforms
As of now, one major anti-vaccination post is doing the rounds on social media platforms like WhatsApp and Facebook. The alarmist post warns parents: "You have fooled yourself in the name of vaccination for your children. Enough. Wake up to some startling realities now!"
It goes on to add: "Think for a moment: If vaccinations prevent diseases among children, then how come more and more hospitals for kids are mushrooming across India?" The statement merely disregards the fact that there are not enough specialised paediatric hospitals in India, and that is why these hospitals and healthcare facilities are coming up.
Alarmist post with little fact-checking
The post also says: "Multinational pharmaceutical companies selling such vaccinations and medicines have managed to buy our politicians and are dumping these (vaccines and medicines) on our children. As a result, our children, apart from suffering from the side-effects of such treatment, are being pushed to vulnerability and are becoming dependent on medicines of these companies for life."
This flies in the face of the fact that India is one of the largest producers of cheap and generic medicines in the world, because of its strict patenting laws. Also, vaccination has led to polio being eradicated from India. However, if people heed the recommendation in the post to not attend a vaccination drive coming in February, that may end up in the return of the once-deadly disease to India.
Fake report from de-licensed doctor
The research of this post seems to be based on a report published in medical journal Lancet in 1998 by one Andrew Wakefield, who has since been stripped of his medical licence after it was revealed that he had falsified data to show a correlation between increased administering of the measles, mumps and rubella (MMR) vaccine and rise in incidences of autism and bowel disease.
It was also later revealed that Wakefield had wanted to launch his own vaccine to counter the MMR vaccine, and wanted to use his falsified study to make money from this new vaccine. Nevertheless, his "study" has led to many people believing that vaccines altogether are bad, and has given rise to anti-vaxxers, who refuse to vaccinate their children at any cost.
Other falsehoods in the post
The Facebook post, a copy of which can be seen below, points to a PDF file that claims to be a comprehensive article on the topic. However, most of the graphs and charts in it appear to have been taken from Wakefield's article.