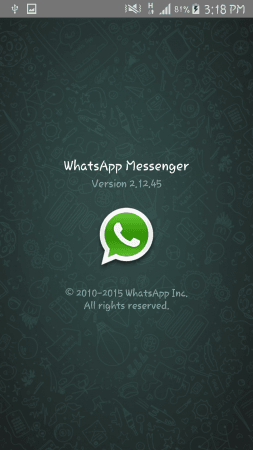 Social media has become an inevitable part of our daily life. It not only helps people communicate better but also share the happenings across the globe. However, it's not all hunky-dory. There are hordes of notorious people out there trying to dupe gullible users with promising offers and content.
There is a long list of WhatsApp hoaxes, malware and scams doing the rounds. Hoaxes like WhatsApp will start charging for its service; that its service will end if users don't use it more frequently, and several other similar posts have been circulated. These posts come with links and ask readers to forward it to at least 10 friends to avoid action from the instant message service company or continue its service.
[READ: Will WhatsApp start charging users in 2017? Is South African Airways offering free flight tickets?]
So, what will happen if you click the links? Well, you are likely to be redirected to a page where you will be asked to take part in a survey. It usually asks for personal details like name, contact number and address. Some links are redirected to websites that has nothing to do with the content in the message, but some contain malware that can steal personal information of the users. So, it is advisable not to click such links.
The instant messaging service firm has said in a statement that unauthorised third parties try to deceive and prompt its users to act in a certain way, making it important for users to identify and handle spam, hoax and phishing messages circulating on social media.
WhatsApp said in statement that its users should avoid messages sent via WhatsApp or email if:
- the sender claims to be affiliated with WhatsApp; if content includes instructions to forward the message
- message claims you can avoid punishment, like account suspension, by forwarding the message to friends
- message content includes a reward or gift from WhatsApp or another person.