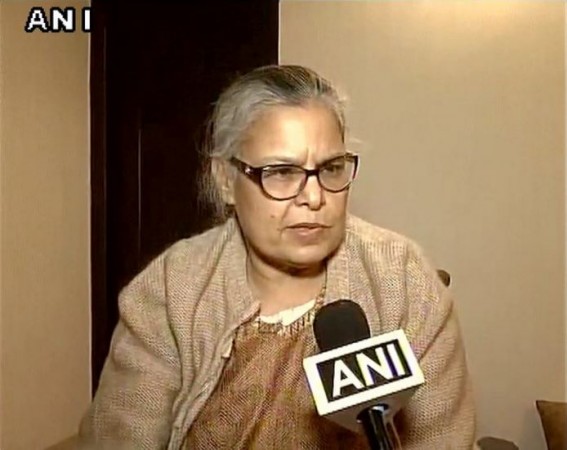 A differently-abled woman has alleged that she had to crawl to the coach after she landed at Delhi airport because Air India did not provide her a wheelchair despite "repeated requests". The state-run airline has, however, denied the allegations.
The incident reportedly took place on Friday when Anita Ghai, an associate professor at Delhi University, landed at Indira Gansdhi International Airport (IGIA) in New Delhi at night with four of her colleagues. She said the airline made her crawl as "security reasons are critical", PTI reported.
"I boarded this flight with four of my colleagues. Despite my repeated request, the (air) hostess did not cognise my requirement for a wheel chair after reaching. The flight reached at 7:30 pm. I waited patiently with one of my friends," she said.
"At 8:15 pm, we realised that there was no chance of (getting) a wheelchair. The (passenger) coach came at 8:30 pm after repeated requests from the flight commander," she said.
"The passenger coach came without a wheelchair. I requested them to bring the coach to the aircraft, but they said it couldn't be done due to security concerns. There was no option for me but to crawl. I got a wheelchair at the arrival hall (of the Delhi airport), but not at the bay," ANI quoted her as saying.
Denying Ghai's allegations, Air India said the staff on board the Alliance Air (Air India's regional arm) flight assisted the passenger in getting out of the aircraft until the wheelchair arrived.
"We deeply regret any inconvenience caused to the passenger. However, we strongly deny the statement appearing in media," Air India said in a statement.
"Since it (the plane) was parked at a distant bay, it took some time to bring a wheelchair. Since passengers were getting down from aircraft, our support staff actively helped the passenger come out of aircraft. A wheelchair was provided at the aircraft doorstep," it added.
There was no option but for me to crawl. I got wheelchair at arrival hall (Delhi airport) but not at bay- Anita Ghai pic.twitter.com/d6dSs1qTzC

— ANI (@ANI_news) January 31, 2016