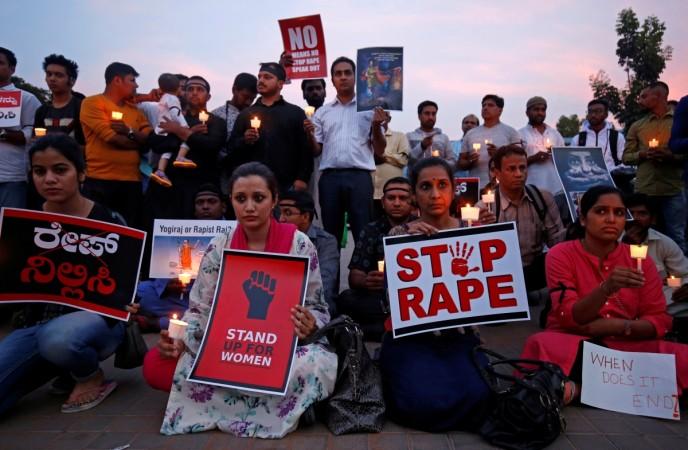 A 35-year-old ward boy of Osmania General Hospital was arrested on Saturday, May 5, on charges of allegedly raping a patient inside hospital premises in Hyderabad, Telangana. The home guard posted at the hospital was also apprehended in connection with the case.
On May 2, the Banjara Hills police had sent the 35-year-old woman for a medical examination and also to obtain a Medico Legal Certificate (MLC) from the hospital as she had filed a complaint against her husband on charges of domestic violence.
On the night of the incident, Nagaraju, the ward boy, had spotted the woman sitting alone in the waiting hall and approached her. Pretending to be a senior hospital staff, he asked her to come to the first floor of the building following which he allegedly raped her, NDTV reported.
Later, the woman filed a complaint with the Afzalganj police and the investigations ensued. A few days later, the police eventually caught Nagaraju after the woman identified him as she scanned through the hospital staff photographs, The Times of India reported.
The home guard, who was aware of the incident, was also arrested by the police for hushing up the crime.
"The victim first reached the casualty ward, where she was examined by the doctors. Later she did not leave the hospital and went to waiting hall since the victim claimed that she did not have the money." Chetana Mylabhutala assistant commissioner of police (Sultan Bazar Division) was quoted as saying by TOI.
The police official further added: "It was then the accused Nagaraju entered the hall and took the victim to the first floor by claimed that he is a senior official in the hospital and then abused the victim forcefully.''
Upon interrogation, Nagaraju reportedly confessed to the crime. The ward boy was an employee of the hospital for over 15 years and was even familiar with the isolated places inside the hospital, NDTV reported.
#Hyderabad: A ward boy of Osmania General Hospital (OGH) was arrested for allegedly sexually assaulting a woman patient on Wednesday late night. Police also arrested a home-guard in connection with the case.

— ANI (@ANI) May 5, 2018