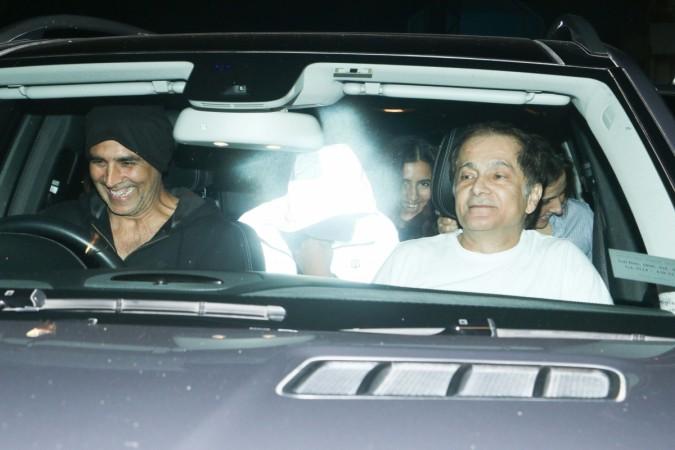 Twinkle Khanna can probably be touted as one of the wittiest persons in Bollywood who never shies away from making fun of herself, especially her short-lived acting career.
One can easily get a glimpse of her wit and humour by scrolling through her Twitter handle.
The Barsaat actress has now shared a hilarious or rather embarrassing thing that her 15-year-old son Aarav keeps doing repeatedly to annoy her.
ALSO READ: Twinkle Khanna in legal hassle; accused of luring and misleading investors
"I don't even like my children watching my movies. And my son is such an a**. He keeps replaying a clip from the film Jaan (1996), where I am kissing around a man's nipple. He made a collage out of this for one of my birthdays. It's sick [laughs]. I don't think my family has been supportive of what you think has been a great career," Twinkle was quoted as saying by Mid-Day in an interview.
Aarav surely knows how to keep things rolling. Doesn't he?
Check out that disturbing scene from Jaan movie here:
Twinkle also recalled yet another funny incident when one of her male co-actors had cancelled a shoot because he had a problem with his uterus.
"I had a (male) co-actor who cancelled the shoot, and he called me the next day to say that he was really sick, because he had a problem with his uterus [laughs]. I didn't really feel like saying anything after that," she recalled.
She added, "This uterus story was really funny. And he (the same actor) always had strange medical issues. Once we were shooting in Switzerland, and after pack-up, he said that his ear was numb, and the doctor was pleased that he got himself checked up in time - otherwise his brain would have dislocated! And I was like, this really can't be happening. So I have all these weird stories but somewhere, somehow, I don't enjoy writing about them."
Well Twinkle, that was one heck of a story to share.