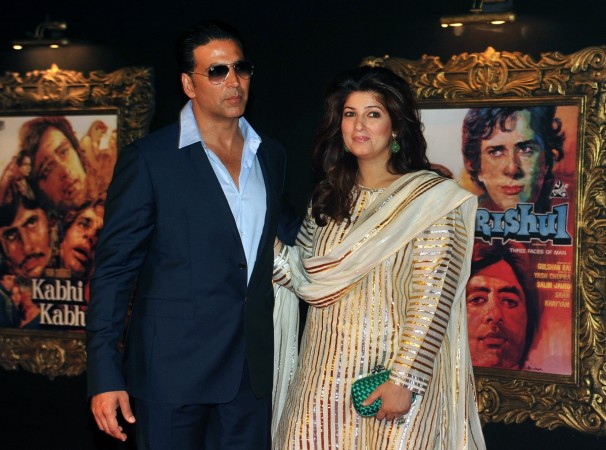 Trust Twinkle Khanna to be witty and funny at the same time. In her recent blog in the Times of India, titled 'What an African safari teaches us about need vs greed', Twinkle shared her experience from a safari in South Africa.
While the family made plans to go, Twinkle soon discovered that it was a four-hour drive each way from their house. So, the blog says:
'Let's just cancel the safari and get a refund!' I hollered at the man of the house from the shower stall. 'Their website clearly states refunds are not possible,' he yelled back.
Right at that moment, I had a eureka moment though unlike the excitable Archimedes, I didn't leave the bathroom and start running naked on the street. 'I have an idea. Just call them and say that one member of our group passed away last night and according to our religion, one cannot leave a dead body alone for the first 48 hours! So either they give us a refund or tell them we'll just have to bring the corpse along.'
The man of the house did not seem amused, 'Sometimes I think you are insane! I am doing no such thing, we are going and that's final.'
And later, something really funny happened and it was none other than Akshay Kumar taking a dig at his wife in the most subtle way.
The blog reads: 'Elephants form deep family bonds like us,' he explained. 'Last year, one of our younger elephants died and I saw the rest of the herd gather around it to mourn. They didn't leave the body for days.'
'My wife is very much like an elephant!' And when I gave him a nasty glare, the man of the house hastily added, 'Oh I didn't mean size wise! Just the way she believes in keeping her family close and their corpses even closer!'
Now that's hilarious! Don't you think? [To read the entire blog - click here]
On the professional front, Akshay Kumar's PadMan (produced by Twinkle Khanna) is all set to clash with Sanjay Leela Bhansali's Padmaavat on January 25.
When a leading daily asked PadMan producer Twinkle Khanna about the clash, she said: "It's not pleasant for both [the parties] and will impact both. But they have also been through enough of their own hurdles. But I wish they would have come a week earlier or a week after us preferably. I am sure Mr [Sanjay Leela] Bhansali has made a wonderful movie but we are very confident of our content.
"So, I am not apprehensive, and we are not going to move or anything because we are very happy with what [date] we have. (laughs). He has been making relevant choices. He has also been undergoing a personal evolution. What I find remarkable, as somebody who has been with him for almost 18 years now, is that he isn't afraid to take leaps and change with times and grow. Even his thought process vis-à-vis what he would think 10 years ago and now, is evolving. That's [how] all of us [are] at this age."